Birthday Tale
All the nature and creatures join in welcoming the birth of our beeloved.
Are you ready to get on a journey across the Earth for a super special delivery? What a beautiful reminder that this gift is truly loved and treasured!
Writer Kinderkloud
Illustrator Kinderkloud

0-3 years old



ABC STEM (Art, Business, Character, Language + STEM)



English, Indonesian ( SOON ), Mandarin Chinese ( SOON )

Full Colour Hard Cover Board Book



Dimension : 16 x 22 x 2 cm



Rounded Edges for safety

Packaging: Sealed NEW book
Free Bubble Wrap & Poly Mailer



Pre Order: Pre Order: ± 10 Days After payment
Personalize book
Small World Play
Recommended for 2-6 years old
Celebrate each child's uniqueness and how they are precious in our eyes despite what other people may say about them. Parents will have a memorable and meaningful time to bond and interact with their children during this process.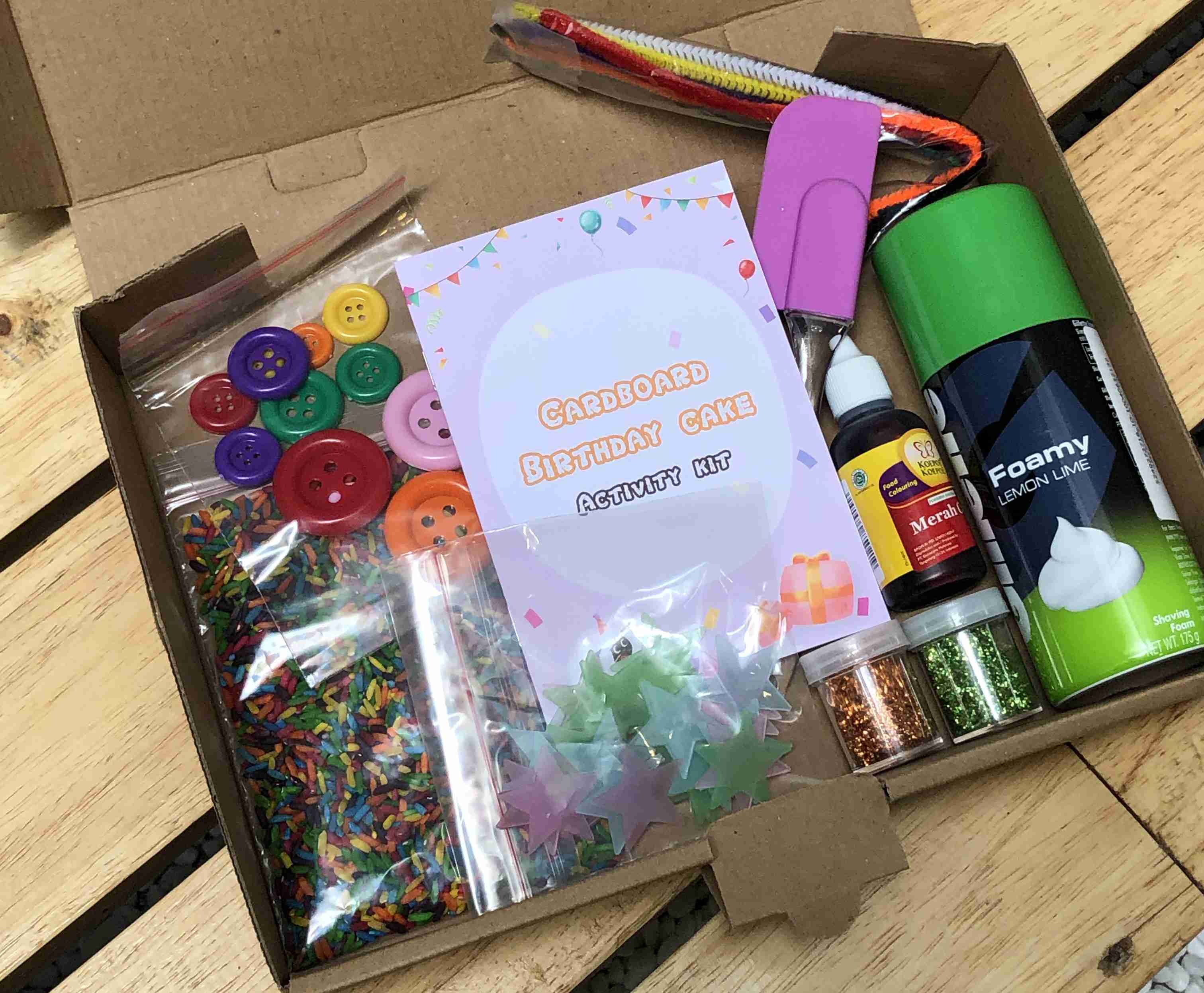 Cardboard Birthday Cake
Recommended for 4-6 years old
Creating a personalized birthday cake with the children is a fun and meaningful activity. This activity focused on exploration and free play. Originally, we only need to display the given materials and let them play with them.We believe that every child is born creative. When given open-ended materials, they can use it to create something. Our job as parents, is to guide and support them to embrace their own perspective and creation.