5 Colorful Balloons
A simple walk around the neighborhood
Meeting people in many situations
Exposes various feelings and emotions
Through different color symbols.

Through this journey, We can teach socio-emotional intelligence
And encourage our young ones to open up, Understand and discuss their feelings.

Writer Blubridge Center
Illustrator Vicky Amrullah

3-6 years old



ABC STEM (Art, Business, Character, Language + STEM)



English, Indonesian ( SOON ), Mandarin Chinese ( SOON )

Full Colour Hard Cover Board Book



Dimension : 16 x 22 x 2 cm



Rounded Edges for safety

Packaging: Sealed NEW book
Free Bubble Wrap & Poly Mailer



Pre Order: Pre Order: ± 10 Days After payment
Personalize book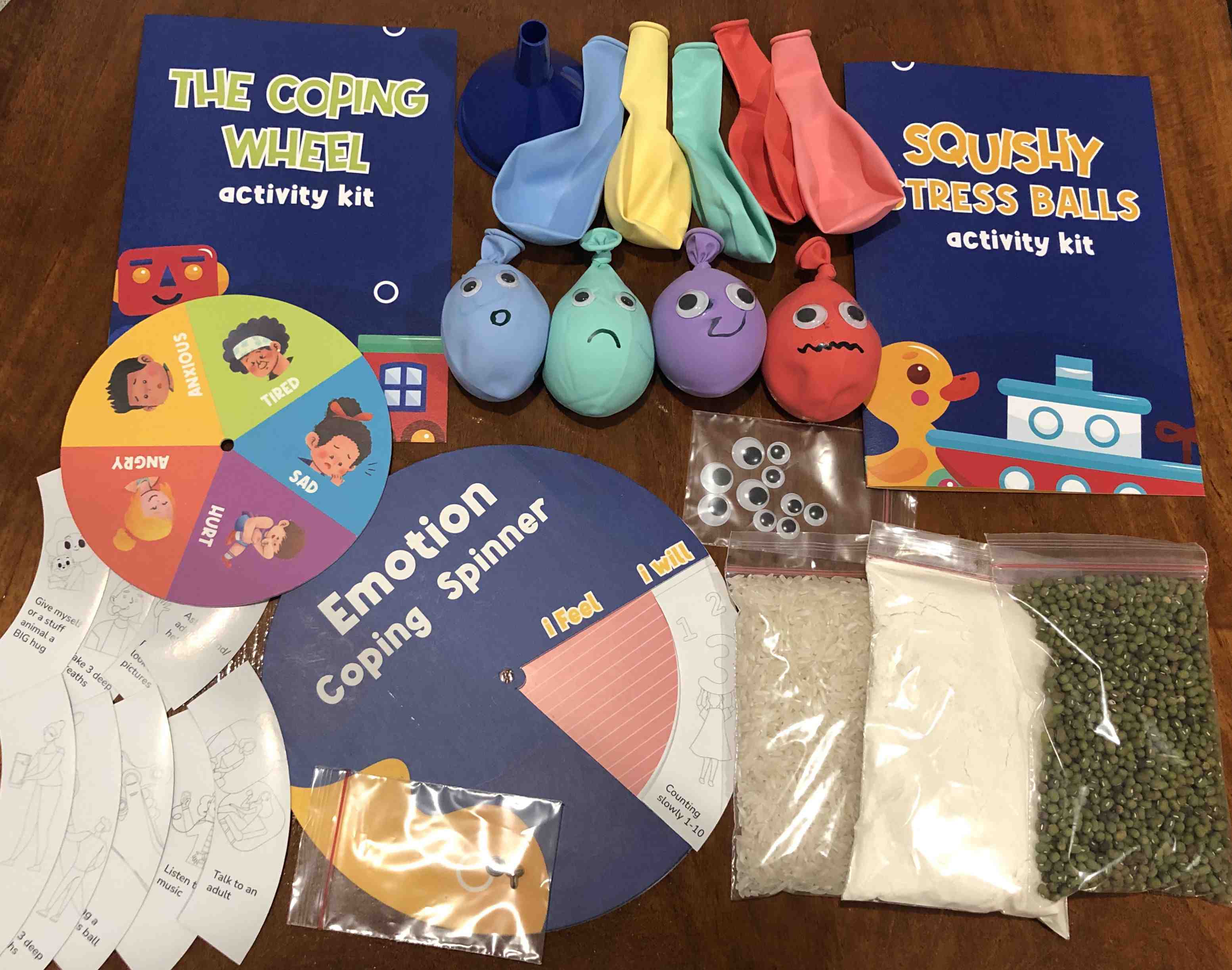 The Coping Wheel + Squishy Stress Balls
Recommended for 3-6 years old
It is important to help our children to develop their emotional intelligence. Teaching them to identify and express their feelings can help them to have better relationships with other people. By using the coping mechanism list, the children will learn the appropriate way to express their emotions.