When my child has a tantrum in a public place, what can I do?
Published by Salsabilatuzzahra Jaha S.Psi. from BehaviorPALS Center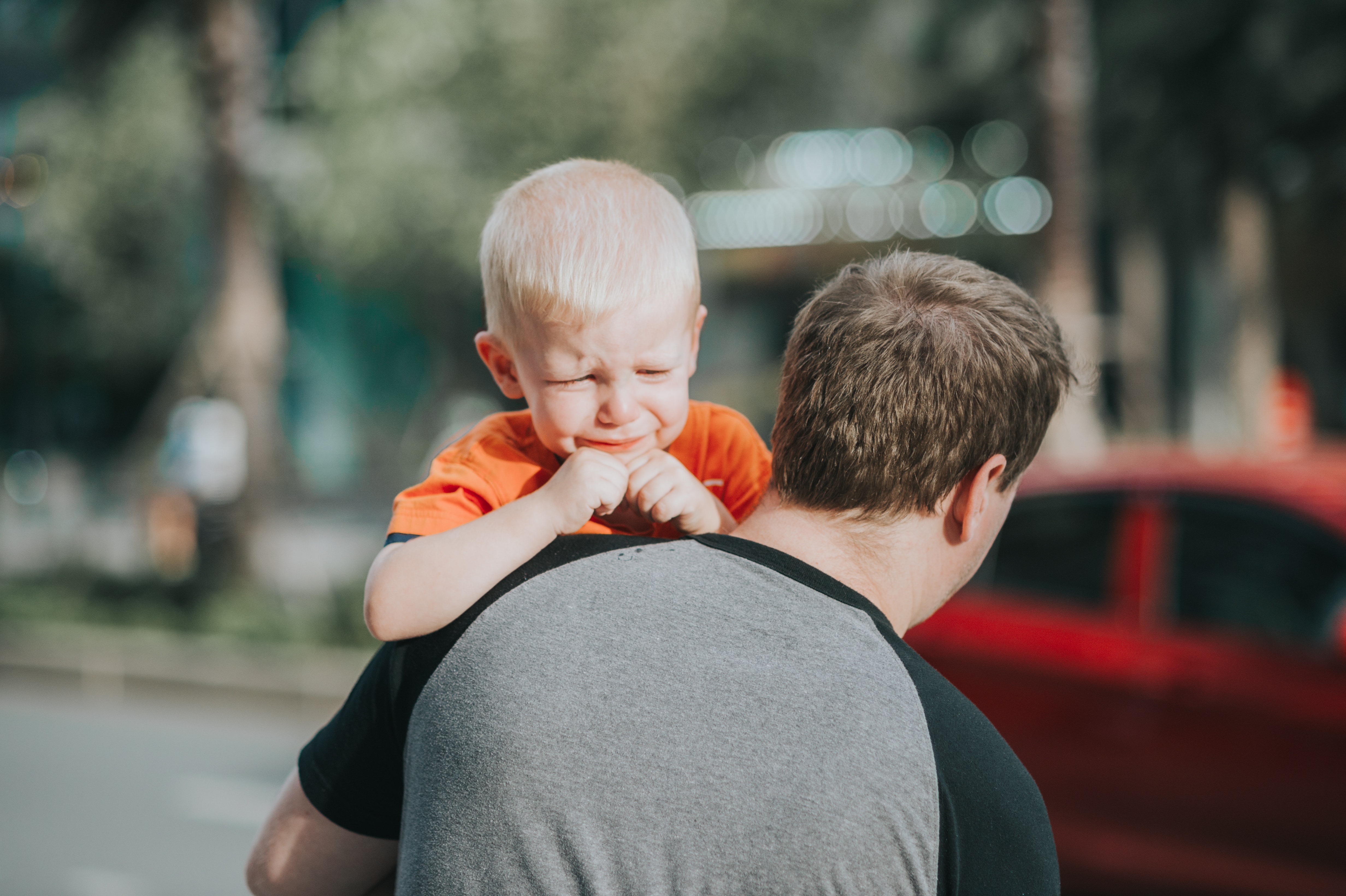 As a parent, you must have experienced when your child has a tantrum. No matter how calm or kind we are as parents, children still experience emotional outbursts of tantrums. Tantrums are an immature way of expressing anger or frustration. Usually, tantrums occur anytime and anywhere. The form is usually the behavior of crying, screaming, dropping to the floor, or other maladaptive behavior. As parents, we must experience difficulties when our children have tantrums, especially if they have tantrums in public places. We will be confused about what to do, and what actions should be taken. We need to teach children that anger is normal, but that it must be channeled appropriately. Children also need to learn that by tantrums, we will not change our minds. If tantrums are not handled properly they will result in problematic behavior in the future.
---
Identify what causes a child to experience tantrums
Tantrums are behaviors. Remember that all behavior has a function and a purpose. It is very important to know what the purpose of the child's tantrum is. Broadly speaking, the function of the behavior is divided into 4. First, because of the need for pleasure Sensory (sensory). Second, they want attention (attention) both from parents and from people around them. Third, they are trying to escape (Escape) both from the task and from situations they do not like. Fourth, because there is something desired (tangible). Usually, they are frustrated and difficult to communicate with parents because children are in a developmental stage for communication. We as people certainly need to understand what causes and what children want. From there we will teach children to verify their emotions and teach them to communicate what they want in a better way.
Respond when a child is having a tantrum
When a child has a tantrum, parents will feel confused about what to do. Especially when you're in a public place. In general, be a good model by staying calm and not yelling or throwing tantrums when your child has a tantrum, then praise your child when he can control his anger, verbally express his anger, and is cooperative. Avoid responding to tantrums with aggressive behavior such as hitting or yelling back because it conveys to your child that you too are out of control. Try using the following responses when faced with a situation where your child has a tantrum in a public place.
Stay calm, and try to support and help children who experience tantrums due to frustration or fatigue
When traveling outside, it is very possible that the child will feel exhausted. He will feel frustrated, uncomfortable and start crying or other aggressive behavior. People are required to be calm, because children need encouragement and parents who listen. Parents can embrace it and also try to offer a drink or time off for the child to rest. After the child is calmer, try to give more attention and fulfill his rest time.
Try not to overreact when your child has a tantrum.
When we travel, usually children may have tantrums because they want more attention from their parents or there is something they want. They want to be with you rather than be left with a babysitter, want candy, or want something they see. They may seek your attention by whining, crying, flopping, or screaming. It's a bit difficult in a public place to ignore it. However, what you can do is:
Try moving to a safer place for your child to vent his emotions. Efforts are also made to choose a place that will have a minimal audience.
You can ignore your child so he can vent his emotions. Avoid responding with a reprimand or eye contact.
However, you also keep an eye on it and make sure your child is safe.
After the child calms down, try to respond by praising him for calming down. Then if he wants attention you can hug him and give attention. Slowly you need to teach children how to ask for attention in a more appropriate way.
If the child has a tantrum because he wants an item, you can give it after the child has calmed down. But before the child gets the item he wants, you can teach your child to ask in a good way. If he wants to follow it, then the item that the child wants can be given to him.
If the item that the child wants is an item that is dangerous or not good for the child. You can provide alternative items that are better and teach the child that the item is not good for him.
Preferably before going out, you can make a deal or choice with your child. "We will go to the mini market, you will come but you can only buy 2 items. If you throw a tantrum you will not get the item" or other agreement so that the child will know what he will face and what the consequences will be if he engages in aggressive behavior.
Those were some tips that can be done when your child has a tantrum when in public places or outside the home. Indeed this is a difficult thing that parents face when children are not yet able to regulate their emotions. However, with proper handling, the child will slowly learn and this aggressive behavior is handled in the hope that it will reduce aggressive behavior in the future.
By Salsabilatuzzahra Jaha S.Psi from BehaviorPALS Center
---
Source:
Schmitt, BD. How to Deal with Temper Tantrums. Handout from www.BaysideMedical.com: https://www.stanfordchildrens.org/content-public/pdf/bayside-medical-group/BMG%20Handout%20-%20%20Tantrum.pdf
More references :
Schmitt, BD (1987). Your Child's Health. New York, Bantam Books, Inc.
Tantrum, Behavior, Crying
Pre-school 2 Years - 4 Years / 2 Tahun - 4 Tahun (Balita) / Parenting / Pola Asuh / Family / Keluarga / When my child has a tantrum in a public place, what can I do?