When is My Child Ready to Attend School? The 5 domains of School Readiness Skills
Published by Tania Purnomo, M.S., BCBA from Enreach Behavioral Services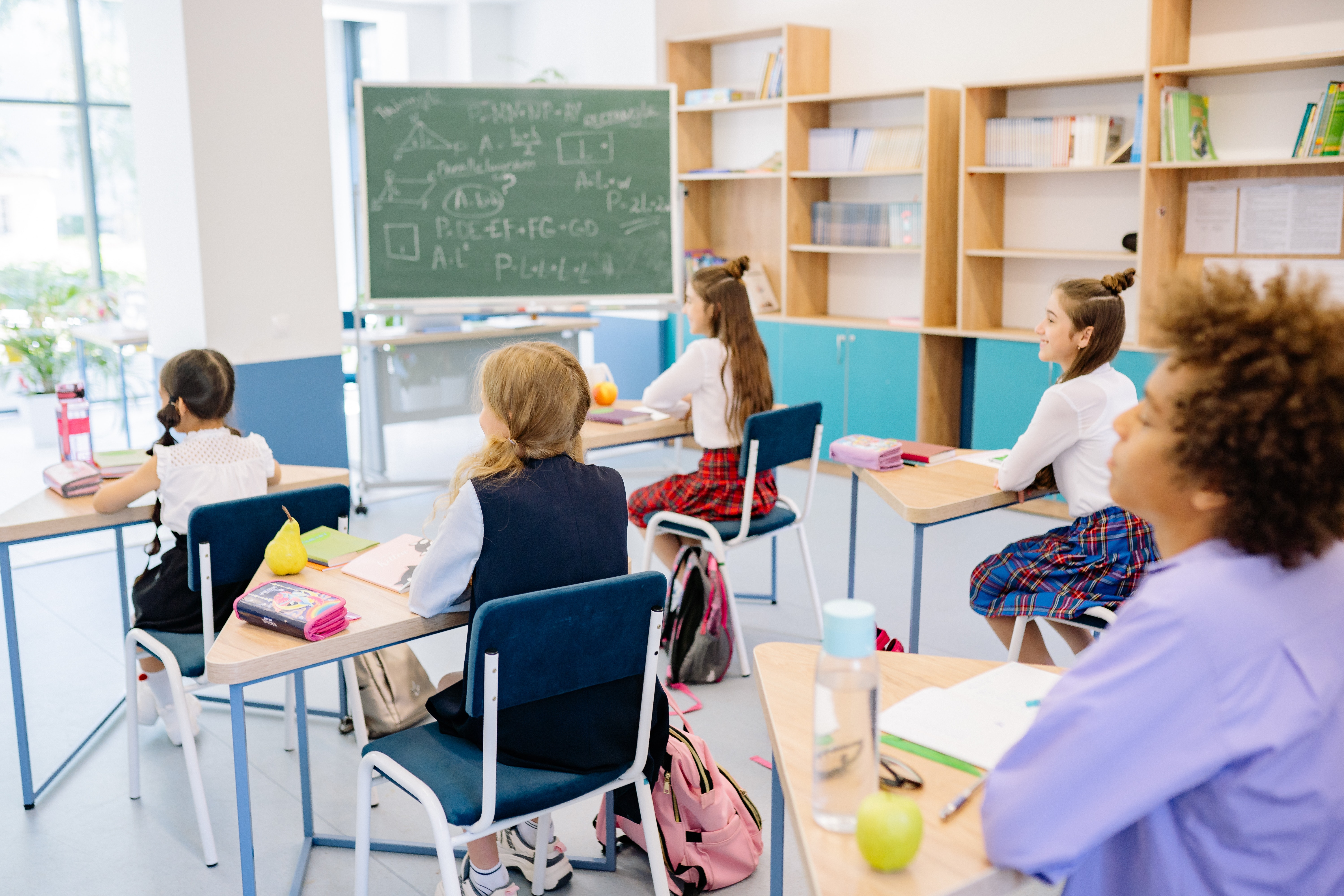 Is my child ready to attend school? Are they going to be able to keep up with lessons and follow instructions? Are they going to make friends? Are they going to be able to keep up with other children? Although exciting, transitioning your child to school is a nerve-wrecking moment for all parents. If only there was a guide to determine if a child has the skills needed to succeed in school.
What are the 5 Domains of School Readiness?
First and foremost, it is important to remember that each child is different, and each has their own strengths and weaknesses. Additionally, different schools and curriculums require different skills from students. Therefore, it is hard to develop a standardized checklist of school readiness and fully equip children with these skills before starting school.
Although there is no standardized checklist to assess school readiness, a National Education Goals Panel in Washington, DC listed these five domains of school readiness (Kagan et al, 1995):
Physical Well-Being and Motor Development
Social and Emotional Development
Approaches toward Learning
Language Development
Cognitive and General Knowledge
These five domains of school-readiness were once again mentioned by UNICEF in their 2012 international report. Although there are no exact criteria or checklist to determine school-readiness, skills in these five domains are the foundation in school-readiness.
Domain 1: Physical Well-Being and Motor Development
Handwriting, cutting, pasting, zipping up a jacket, are all basic skills taught in kindergarten. Therefore fine-motor skills are an essential skill to develop before they enter school.
Poor physical well-being as a byproduct of lack of motor activity, sleep, or nutrition may affect a child's ability to attend to group instructions and participate in physical activities. A lack of sleep and nutritional nourishment may also lead to physical discomfort which increases the chances of challenging behaviors in school.
Maintain physical well-being by developing a healthy sleep routine, diet, and encouraging motor development by planning physical activities such as biking, running, playing ball, or swimming. Additionally, develop fine motor skills early such as holding a pencil or grasping something with their fingers.
Domain 2: Social and Emotional Development
Making friends and interacting with the adults at school are just as important as learning math or language. Therefore, it is essential to teach them to develop socially and emotionally before starting school.
At home, encourage your child to play and interact meaningfully with their similarly aged siblings. Alternatively, arrange play dates with same-aged peers and arrange opportunities for them to interact with trusted adults. For example, practice asking for help if needed in restaurants, or malls.
To develop emotional skills such as empathy, spend time reading stories and watching videos and labeling emotions you see. After learning to recognize different emotions, practice discussing how certain characters might feel in different situations. Lastly, it is important to equip your child with simple emotional regulation skills such as counting to 10, calming breathing techniques, talking to your teacher, to use when feeling agitated in school.
Domain 3: Approaches toward Learning
Traits such as curiosity, persistence in completing a task, working together, creativity, and independence enhance learning and development. Allowing them opportunities to complete a task together with a peer, explore new environments, and to think creatively are some ways to encourage the development of these traits.
Domain 4: Language Development
Language gives a child a means to communicate (written & oral) with peers and adults. Language is used to express thoughts and feelings to others and understand information given by others. Spend time reading books, articles, and engaging in different types of conversation topics to develop language development at home.
Domain 5: Cognitive and General Knowledge
There are three kinds of knowledge that is mentioned to be important in this domain: 1) physical knowledge, 2) logico-mathematical knowledge, and 3) social-conventional knowledge. Included under these three domains are knowing the external qualities of an object, understanding the concept of "same" and "different", and knowing that there are 26 letters in the alphabets among many others.
Encourage the development of general knowledge by encouraging curiosity and exposing your children to different experiences. Strive to create an environment where children feel comfortable to ask questions and are encouraged to explore different areas of interest.
Written By: Tania J. Purnomo, M.S., BCBA (Enreach Behavioral Services)
References:
Kagan, S., Moore, E., Bredekamp, S., & Others. (1995). Reconsidering Children's Early Development and Learning: Toward Common Views and Vocabulary. Washington DC.
Mead, S. (n.d.). Retrieved from whitbyschool.org: https://www.whitbyschool.org/passionforlearning/the-5-domains-of-school-readiness-and-why-they-matter
Pia Rebello, B. (2012). School Readiness: A Conceptual Framework. UNICEF.
school readiness, school aged children, cognitive skills, education, parenting, child psychology, school, learning at home
Children 4 Years - 6 Years / 4 Tahun - 6 Tahun / Cognitive Development / Tumbuh Kembang Kognitif / Education / Pendidikan / When is My Child Ready to Attend School? The 5 domains of School Readiness Skills