What is the best toys for my child?
Published by Kunthi Kumalasari Hardi, M.Ed., BCBA from BehaviorPALS Center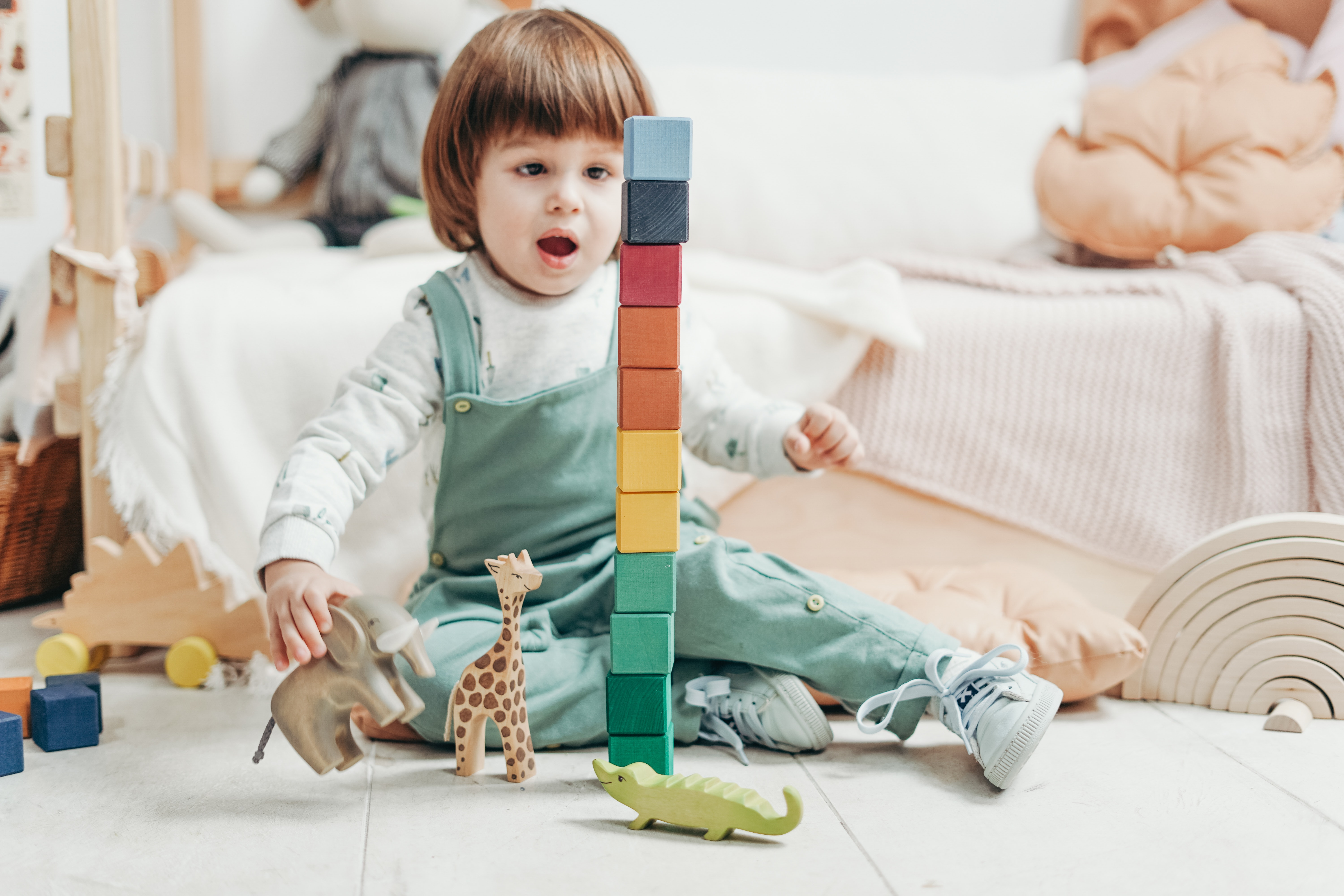 In addition to providing nutrition, it turns out that playing is one of the things parents need to do with their children. This is because children need play as a form of stimulation. Actually, parents can play and stimulate children since the child is in the womb. Like talking and singing songs to children. As children grow, parents also need to understand what games are suitable for children.
When the child is still in its infancy, the baby's hearing organ has developed, so that when the baby is born, parents can start stimulation by calling their child's name. Then when the child is at the age of 2 months and is starting to be able to grip, the child has begun to be given toys that allow the child to play rattles, then gradually when he begins to enter the age of 1 year has begun to learn to walk, the child can be given toys that can make children learn to push, like a push toy. After the child is 2 months old, the child's sense of sight has also begun to develop, so that children can be given toys with various colors, such as contrast books.
When children are 2 months old, children can be invited to play while tummy time. Tummy time will help your child strengthen neck muscles. So that children can endure and enjoy tummy time, toys can be given in front of children, then parents can also invite children to sing and talk. When the child is not comfortable for tummy time, we can start slowly, for example starting from only 5 minutes. To avoid impeding motor movement, avoid swaddling the child throughout the day.
Children learn while playing. Play is a child's stimulation. Stimulation should be done throughout the day. Games for children do not all need tools, but can also be done without tools with social interaction. Tools don't have to be toys, but you can use home tools. For example, you can invite children to play with a toy with a pot, or play with a bottle filled with rice to become a musical toy.
The thing that needs to be considered when stimulating children by playing is how parents can create fun situations when playing. Observe what is interesting with the child, and start creating or playing something when the child starts to look bored. In addition, when children are under the age of 2 years, children still often put toys in their mouths, so when this type of game becomes very important, we must prevent small toys that can be swallowed or enter the respiratory tract. Parents are advised to buy toys that have passed SNI, which means the materials from the toys are safe toys.
Pretend play is also very important for children. Role play games, very useful for increasing imagination and role-play. Until the age of 3-4 years, avoid limiting children's games based on gender, for example only girls can play cooking. Parents can assist by setting an example but not limiting them.
As parents, of course, there are many things that need to be done so that children cannot always be accompanied. Giving children the opportunity to play independently (independent play) is a good thing. Importantly, parents can provide a safe environment for children to play, as well as periodically check on children and provide time for social play. This social interaction is very important for children because in addition to stimulating social skills, children can also feel closer and safer with their parents.
Written by
BehaviorPALS Team
Source:
https://www.naeyc.org/resources/topics/play/toys
toys, playing, parenting
Baby 6 Months - 18 Months / Bayi 6 - 18 Bulan / Parenting / Pola Asuh / Family / Keluarga / What is the best toys for my child?