What are the Signs of Toxic Parenting?
Published by Christy Prawira, MBA, M.A, BCBA from Blubridge Center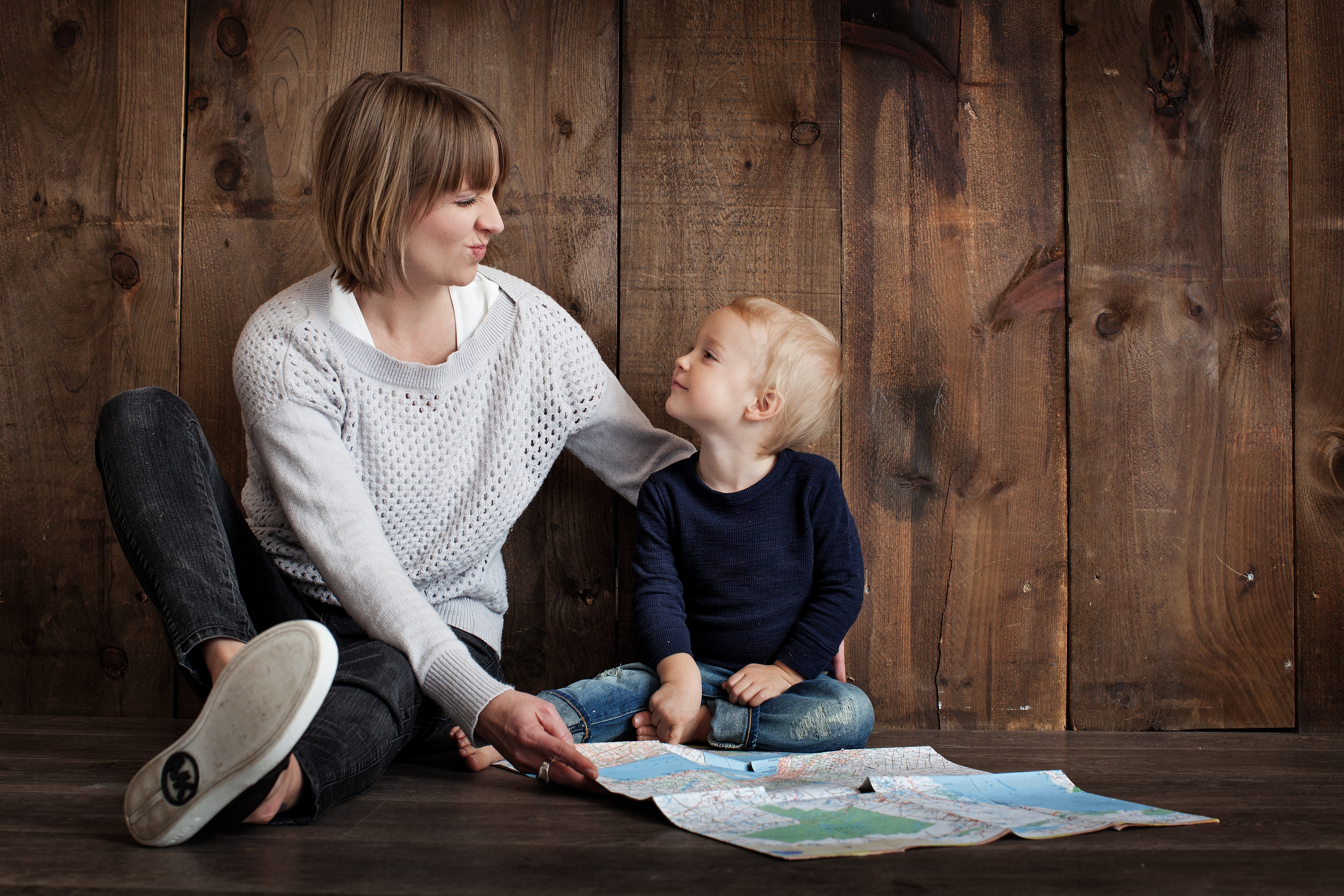 Being a parent is never easy. You have to juggle between work, house chores, and parenting your kids, all while making sure they are safe, having fun, and learning. These sometimes trigger stress. Unknowingly we might project that stress onto our children. When continued, it may harm our children's development. Therefore it is important to know the signs of parental stress that may become toxic to children.
1. Comparing your child to other children. When we become parents, it is almost automatic that we try to compare our child with others to know if our child is developing well. We compare weight, when they start growing their first teeth, are they sleeping well, when they say their first word, and so on. At first it was to make sure that our child is ok. When not careful, it can become a habit that we judge children not for who they are, but according to society's expectations. We compare them and judge them for lacking in certain aspects. Why can't you tie your shoes? Why can't you answer the teacher? Why can't you get 90% on the math test? These comparisons are harmful for children as they will develop stress and anxiety. It may also lower their self-esteem and led them to believe that they are not capable of being good. If continued, it will result in childhood depression.
What can we do instead?
It is important to compare your child to other's development and seek professional help when needed. More importantly, we need to think about why our child is lacking in certain aspects. Did we give them an opportunity to practice? Did he enjoy that particular activity?
We also need to be aware of what we say to our children. Instead of saying "why can't you be more neat like Ian?" Say, "Let's practice writing on the ground today!"
Remember that every child is different and they have their own strengths and weaknesses. Acknowledging your child's strengths will help you as parents to appreciate them better.
2. Controlling your children too much
You may want the best for your child by protecting them and doing everything for him. This can become toxic when you are not careful because you are hindering him from learning and developing important skills.
What can we do instead?
Let your child eat by himself, make a mess, and clean his own mess. Let your child play on the playground without intervening right away when they get into a fight with another child. Let your child be hungry and ask/look/ or make food by themselves. This will develop confidence and problem solving skills.
3. Criticizing your child in front of people
For instance, your child is having a tantrum at a mall because you decide not to buy a toy for him. Criticizing or scolding a child in front of people will crush his dignity and cause them to feel shame and guilt.
What can you do instead?
It is important to bring your child to a safe and quiet place where you can deal with his big emotions. Tell them that having big emotions is okay but the behavior is not okay. Your child will know that they have a safe anchor to lean on while still learning to cope with his emotions.
4. Saying harsh words to your children
Using labeling words such as "you always do this…" or "you are a naughty child" will leave your child no room for improvement. They feel as if they are the "naughty" kid and will always be that way. As a result, they will be more likely to continue repeat their negative behavior.
What can you do instead?
Do not generalize his behavior. Instead deal with his behavior according to what is happening at that moment. For example, you can label his emotions like "You seem angry because your sister broke your toy." This helps them realize what they are feeling right then. Let them get angry but make sure to help them calm down by practicing your own calm. If you get frustrated, take a time out by walking out of the room until you are calm before coming back to deal with your toddler's emotion.
5. Not listening to your child
Parenting should not be a one way thing. For instance, you scold a toddler for playing with rice. "I've told you not to play with that." Then go on to give punishment for their behavior. You will never understand why your child continue doing that behavior.
What can you do instead?
Listen to your child first before giving your opinion. For example when your 3 year old is asking for more candy, ask him why he wants more. Then say "I hear that you want more because it's delicious, but it is not good for your body. If you have more, you may be sick." This way your child will feel heard. When they feel heard, they will be more likely to obey.

Dahlan, A. (2022). Karakteristik Toxic Parenting Anak dalam Keluarga. DIAJAR: Jurnal Pendidikan dan Pembelajaran, 1(2), 190-196.
Woods-Jaeger, B., Thompson, J. E., Foye-Fletcher, A., Siedlik, E., Chakawa, A., Dalbey, K., & Gupta, R. C. (2020). Parent engagement in an integrated care parenting intervention to prevent toxic stress. Clinical Practice in Pediatric Psychology, 8(3), 298.
Toxic Parenting, Stress, Coping
Pre-school 2 Years - 4 Years / 2 Tahun - 4 Tahun (Balita) / Parenting / Pola Asuh / Family / Keluarga / What are the Signs of Toxic Parenting?