What Should I Do If My Child Is Bullied?
Published by Aurel Saragih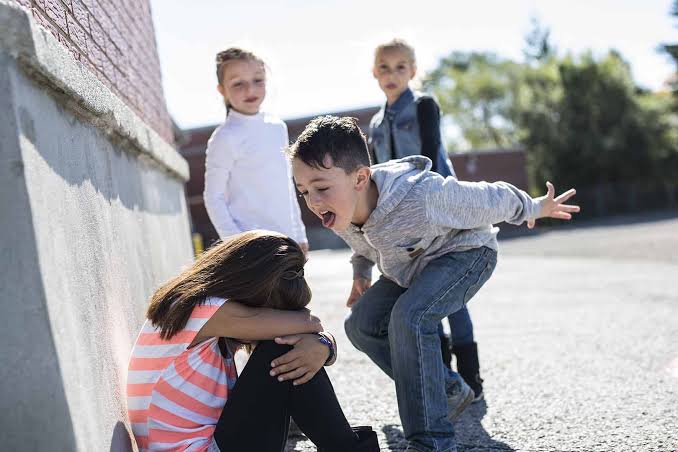 No parent wants their child to be the butt of jokes from other kids at school, especially if it's done every day. Bullying is indeed something that is prone to occur, especially in pre-teens to late teens. This must be done every day with the intention of hurting others.
So, if our children are the victims? What is the right thing for us as parents to do?
Provide validation for the feelings you are feeling.
It is important for parents not to directly give certain stamps or comments regarding the bullying that occurs. For example, avoid words like "Mama, look for someone, OK?" but still him and try to first listen to stories from your child. Put your feelings aside and actively listen to whatever your child has to say. Give validation such as "you are not really comfortable, right, this is not your fault anyway" to provide a sense of security for children to be more open.
In addition to validating the feelings of the child, also give understanding to the child that not everyone will be kind to us. Remind them that being the target of bullying isn't what makes them weak, it's the people doing the bullying who are weak.
Build skills to be able to fight bullies.
What parents can do is help children learn to respond appropriately and quickly when they are victims of bullying. Parents can role-play bullying scenarios that usually occur at school. Practice the desired form of response in children. Starting from the sound, body, and face that can make children do it when they are at school.
Not only skills when you are a victim of bullying, train your children not to let bullying dominate their days. Invite your children to develop their abilities in other fields such as martial arts, music, dance, or others. The goal is to increase self-confidence in children.
Coordinate with schools.
Before coordinating with the school, parents also need to control their emotional responses when they want to communicate with the school. Collect various pieces of evidence that can provide an explanation and description of bullying behavior that occurs in children at school. The school needs to know what happened and how intense the behavior was. Schedule a meeting with the school and make sure that valid data is brought to the meeting.
Parents also need to emphasize that they will cooperate with the school in dealing with bullying that occurs at school. This is important for teachers and all parties to work together to deal with these problems.
Manage your feelings.
Parents will definitely feel angry, annoyed, guilty, and helpless that their child is a victim of bullying. The first thing that can help you is a memory of when you were a child, what do you need most if you experience something similar? Emotional support. Don't react before you calm down first. Don't feel frustrated or angry if your child wants to talk to an adult other than you. Appreciate the child if he wants to be open and give space for the child to be able to talk to anyone when he needs it.
Having a child who faces the challenge of bullying at school is really annoying. But parents can also make children safer and calmer in the three ways above.
Reference
If your child is being bullied. Family Lives. (n.d.). Retrieved February 15, 2023, from https://www.familylives.org.uk/advice/bullying/advice-for-parents/what-to-do-if-your-child-is-being-bullied
Stives, K. L., May, D. C., Pilkinton, M., Bethel, C. L., & Eakin, D. K. (2019). Strategies to combat bullying: Parental responses to bullies, bystanders, and victims. Youth & Society, 51(3), 358-376.
By Sarah Aurelia Saragih S.Psi from the BehaviorPALS Center
Bullying at school, parenting, parents, victim of bullying
Children 4 Years - 6 Years / 4 Tahun - 6 Tahun / Parenting / Pola Asuh / Family / Keluarga / What Should I Do If My Child Is Bullied?