Tips for taking public transportation with children!
Published by Salsabilatuzzahra Jaha S.Psi. from BehaviorPALS Center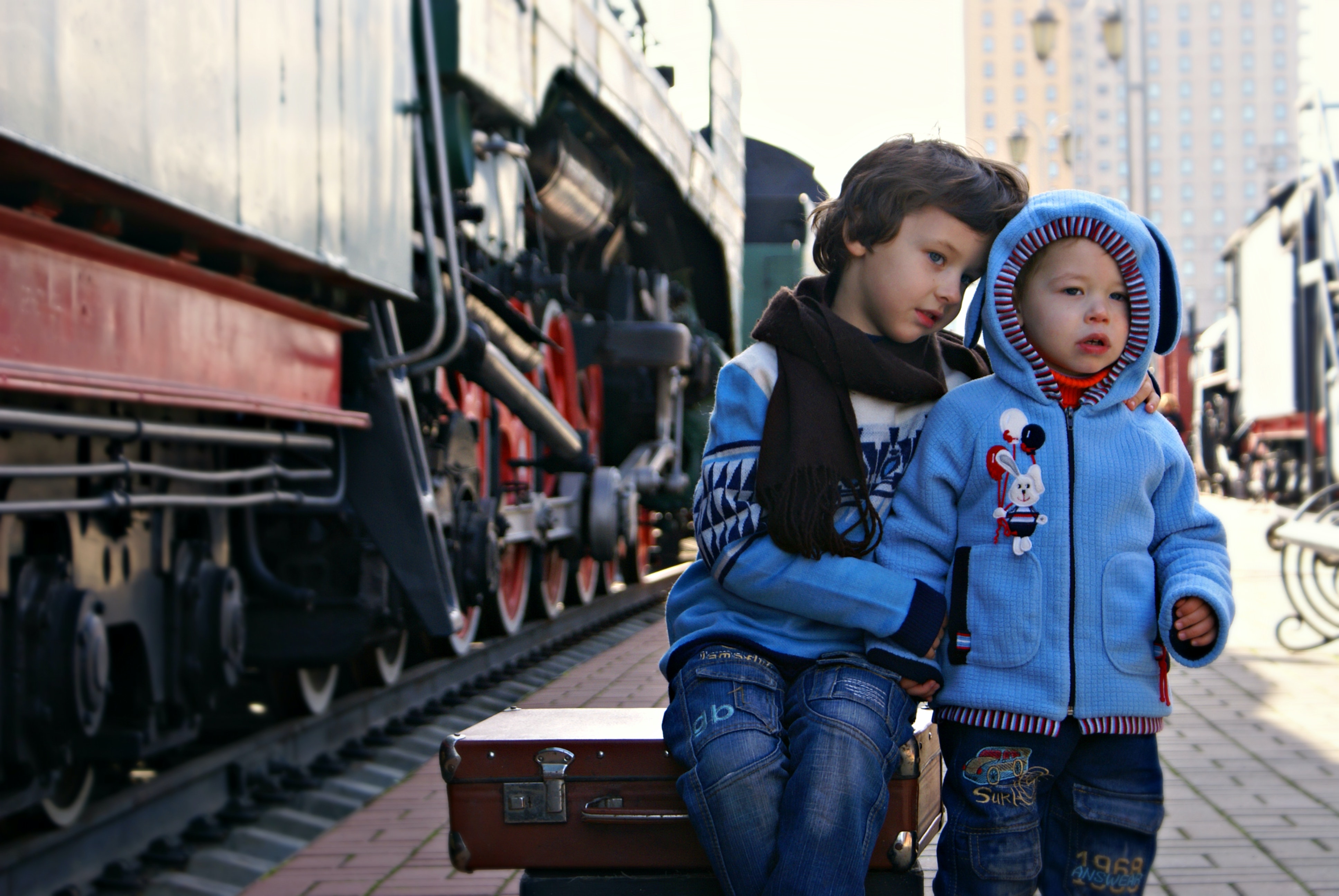 Travelling or taking a trip become one of the activities that every family does. Travel is done for various reasons and needs. To go to school, the market, the amusement park or just to visit the house. With the current developments, it is very possible for a family to travel using public transportation. Public transportation such as buses, trains, planes, and others. Of course, traveling using public transportation will be very different from using private transportation. We cannot be as flexible as when using public transportation. Especially when bringing children to ride public transportation. There are many things to note and prepare for. So in this article, we will explain further tips for traveling using public transportation with children. Check it out!
---
Making Preparations
The choice of travel time is very important, especially when you are bringing children. Avoid choosing a time during Rush Hour. During rush hour, many people use public transportation and this is not good for child safety. Choose a time that is free. If you have a baby, it's important to choose a time to fit your baby's routine schedule. This schedule is when your baby sleeps. This aims to prevent your baby from crying or fussing when on public transportation. Or when your baby isn't the type that can take a nap. So choose a time when your baby is in a good mood. You know best about your baby!
What mode of transportation to choose?
The choice of mode of transportation is also very important when traveling. You can choose a vehicle based on the route and also your budget. If you have enough budget, you can choose public transportation with a better class. For example, you can choose to take the train with business class. However, again it has to adjust to your budget. Route selection is also a consideration because it will have an impact on how long you spend on the trip. Then you can try to find the best route for your trip. If indeed your travel route is far, then you can choose comfortable transportation for long trips. Currently, there are also many public transportations that are starting to provide friendly facilities for children.
Bring everything the child needs
The next thing to do, of course, is to prepare for all the child's needs. Things that need to be prepared such as clothes, diapers, snacks, food and maybe preparing simple toys for your child.Tips: you can make checklists and also you can group items by type. For example, baby equipment is in a blue bag, etc. Then you can also choose a bag that is comfortable and suitable for use on your trip later. This is important because it is for the convenience and comfort of you and your child while on the trip.
Of course, in preparing everything, it is not allowed to be prepared suddenly. Because with the situation of preparing everything suddenly, the possibility of us forgetting some things is also huge. If there are items that need to be purchased, then it would be better to buy it long ago. Or if there is luggage that must be searched and arranged as much as possible already in installments. This is so that when the day of the trip arrives, your focus will not be divided and it will be easier for you to prepare before the trip.
Enough rest
Get enough rest before traveling. This is because you will need more energy when the day of the trip arrives. Especially if you bring small children. Make sure the child also gets enough rest before the trip. You can go to bed earlier to get enough sleep. Don't forget to have breakfast before leaving so your body will have energy!
The Time Has Come!
When that day comes, it is highly recommended for parents to wake up early. Waking up early is a must in order to avoid falling behind on your schedule and also so that you have more time to prepare for your trip. By getting up early, you can ensure that the house you leave is in good condition.
Ensure all necessary items are brought.
After that day arrives, make sure you check your belongings again. Tips: you can check the checklist again. This is for convenience and completeness. Don't let any luggage be left behind!
The importance of taking public transportation with children is keeping your child safe within your reach. If the child is able to walk, you have to be extra careful because the possibility of them running or being separated from you is very high. So always hold your child's hand. Make sure they are safe when they walk on the side of the road. Position yourself next to the road when walking alone with your child. Be careful and keep an eye on your child when you want to wait and so on. Tips: when you bring small children and you want to go to the toilet or other places, it's better to take them too. Or if it's not possible to take it, you can go to the local security post and tell them to wait there. This is to ensure the safety of the child so that nothing unwanted happens.
Look for a friendly seating spot to bring children
While in the vehicle, find a comfortable and safe seat. Usually, public transportation provides priority seats or women-only areas. So prioritize sitting in these chairs. You can also ask the local officer to direct you to a priority seat. Don't hesitate to ask the officers for help!
Often in one trip, we don't just take one transportation as well but are connected with other transportation. During the break from the trip, you can use the time to rest. Remember, that you do not bring your own body, but there are small children who also need rest. Don't push yourself too hard to get to your destination quickly, where there is no chance to rest. Remember that you also need a lot of energy because you are carrying children. Make sure you get a rest break because the condition of your parents must also remain fit..
Finally, enjoy your trip to make your trip more enjoyable. You can do lots of fun activities in the vehicle with your child. For example, you can sing along, play "what's that" while looking out the window, and do other things. You can also occasionally document your trip. Creating a pleasant travel atmosphere can make children learn about public transportation with pleasure too. Enjoy the trip!
Those are some tips that parents can do before and when traveling using public transportation with children. Don't be afraid of parents! By following the tips above, hopefully, it can help parents to travel with their children! Let's enjoy the trip!
By Salsabilatuzzahra Jaha S.Psi from the BehaviorPALS Center
---
Source :Early Childhood Education, NSW Department of Education. Kids and Traffic. https://www.kidsandtraffic.mq.edu.au/wp-content/uploads/2021/04/Transporting-Children-Safely-Guidance-proof-v10.pdf
traveling, public transportation, children
Newborn 0 - 6 Months / Newborn 0 - 6 Bulan / Parenting / Pola Asuh / Family / Keluarga / Tips for taking public transportation with children!