This is What to Do When Children are Afraid of Going to the Dentist
Published by Mezia Mujahidah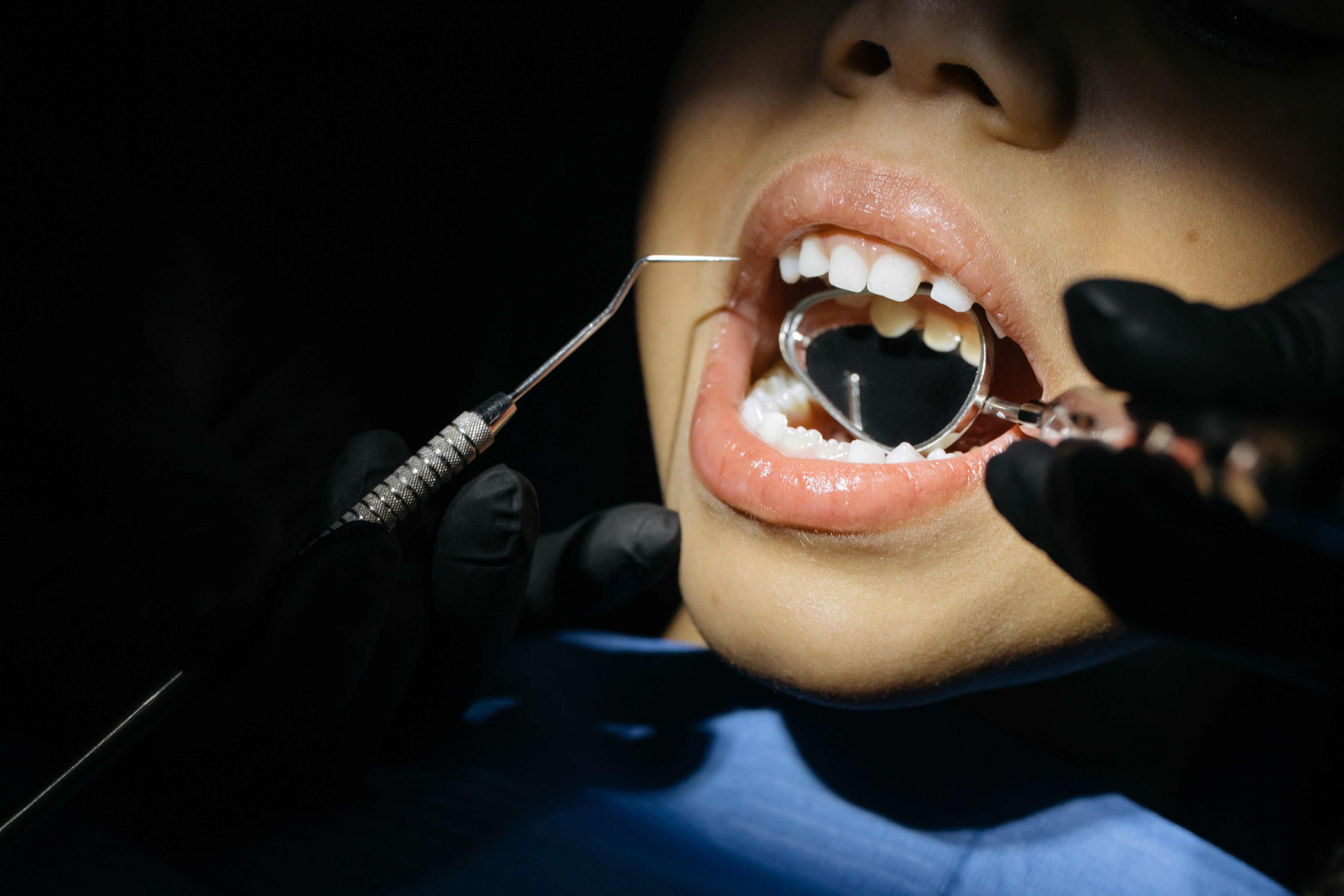 This is What to Do When Children are Afraid of Going to the Dentist
Scared of something is a normal thing that can be felt by everyone, including children. Not a few children are afraid of certain animals, meeting new people or even afraid of being injected, including dentists. The many negative images related to dentists make children feel afraid to meet a dentist, especially if it is the first time meeting. These fears stem from anxiety about the child's dental condition, or the child unconsciously stores memories of lots of negative information or the threat of overcoming delinquency with injections.
Actually the fear of visiting the dentist in children is normal and as a parent we don't need to worry about it. Visiting the dentist regularly and periodically will make feel children's fear and worry about dental examinations and dentists decrease. Of course, before taking our children to the dentist regularly, we as parents need to take our baby's first meeting with the dentist seriously.
The first thing we need to do is accustom children from an early age to check their teeth. The American Dental Pediatric Association recommends that parents take their little one to the dentist six months after their first tooth erupts or at least one year old. Starting to check your child's teeth from the age of one year can not only reduce the child's fear of the dentist but also can maintain the health of your child's teeth and mouth. This can also build children's trust in dentists from a young age.
As parents, we also still have to be positive and not push too much on our children to have their teeth checked by the dentist. Avoid using the word 'pain' when talking about dentists and avoid scaring children that if they go to the doctor they will get an injection and it will hurt. At home, we can also play the role of the dentist with our little one, so that the child will be more relaxed and will create an image for the child that visiting the dentist and having their teeth checked is actually very fun.
Don't forget that the most important aspect from parents is that we must be role models for children. Not only asking children to check their teeth, but we also have to show them that we also check and maintain oral and dental hygiene to the doctor. There's nothing wrong with giving a gift to your little one for their courage to have their teeth checked by the dentist. You can buy a new doll or toy that your child likes or even visit the place he wants to after the dentist appointment.
What we need to instill in our hearts is to remain patient when our child's first visit to the dentist doesn't go according to plan. Usually the child will be more relaxed and feel comfortable after the second or third visit, which is why it is important to regularly take our child to the dentist. Your little one will slowly begin to understand that the dentist is a good friend and not an enemy.
Mezia Dewi Pratiwi, S.Pd, from the BehaviorPals Center, South Jakarta
Bibliography
https://lifestyle.kompas.com/read/2022/01/29/105007620/anak-takut-ke-dokter-gigi-ini-cara-menanganinya?page=all#page2
https://www.halodoc.com/artikel/anak-takut-ke-dokter-gigi-ikuti-5-trik-ini
Children, Afraid, Dentist
Pre-school 2 Years - 4 Years / 2 Tahun - 4 Tahun (Balita) / General Health / Kesehatan Umum / Health / Kesehatan / This is What to Do When Children are Afraid of Going to the Dentist