Teaching Your Child Numeracy Skills in Everyday Activity
Published by Salma Safira Sukma from BehaviorPALS Center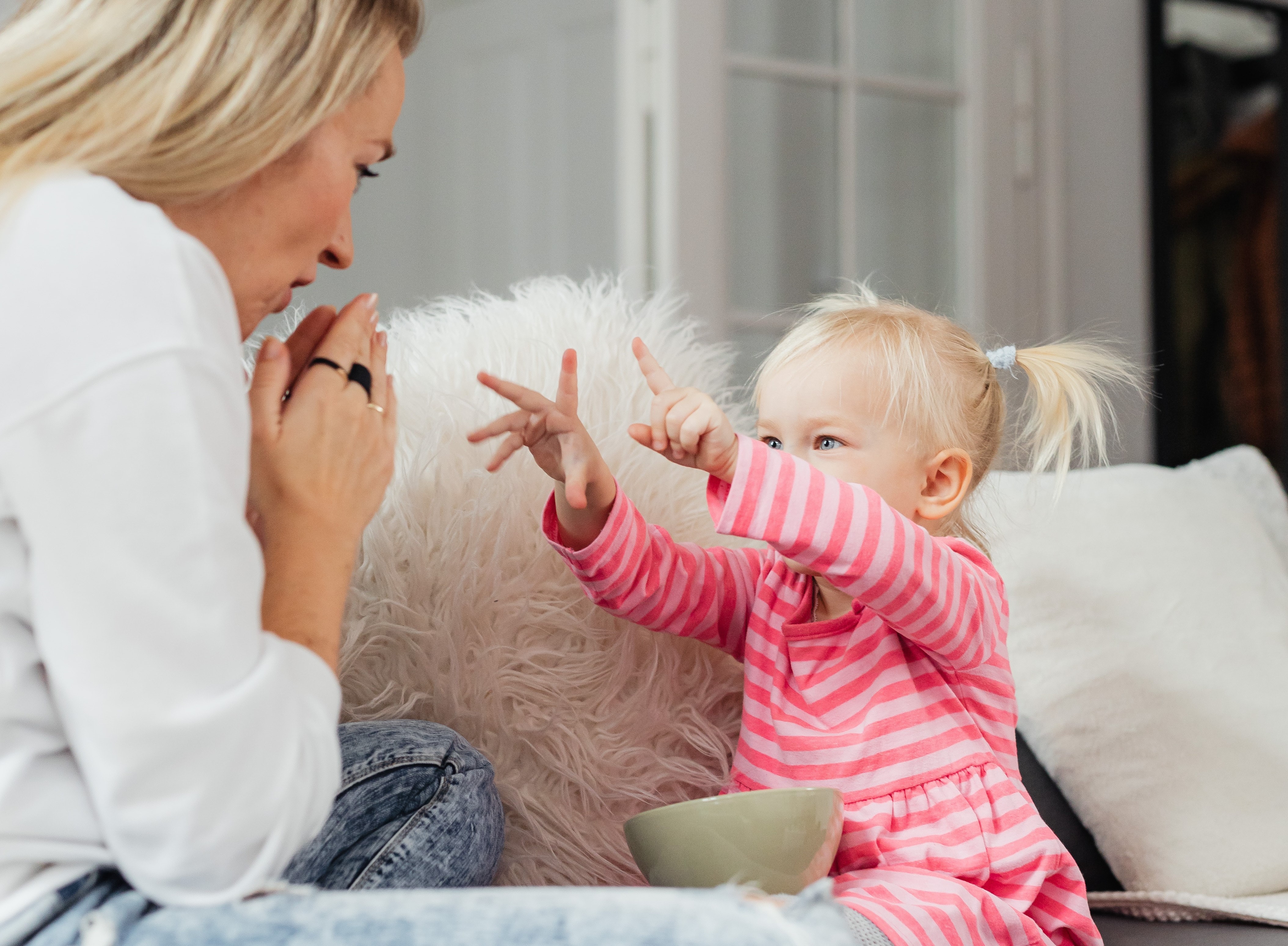 Numeracy skills is about recognizing and understanding numbers, patterns, measurement, estimation, and other mathematical roles in everyday's life. Developing good numeracy skills plays an important role to improve children's ability in analyzing information, problem solving, and decision making. This is very important for children as it will help them connect with and make sense of their world.
Children have lots of opportunities to learn numeracy from their surroundings. They might even start noticing numbers in their early years of life. For example, when they hear you count with your fingers and see how many fingers they have, or how they realize that their toys are in different shapes and colors. Children also learn numeracy from play and other activities. Therefore, they actually have lots of opportunities to learn numeracy from their day-to-day experiences.
Here are some tips to teach children numeracy skills in everyday activity:
1. Counting everyday
Counting is the early skill of numeracy development and there are opportunities to count everywhere and everytime. You can encourage your child to count many things in their surroundings, starting with the things that they are interested in. For example, if your child loves cars, you can ask them to count how many cars are parked in their school's parking lots. You can also ask for their help to get something while shopping together, like telling them to get 4 apples or 2 breads or other things you want to buy. For older children, cooking can be a fun way to learn to count, measure, and estimate.
2. Numbers hunting
Encourage your child to find numbers around them and to say the numbers. For example, they can look at cars' plate numbers, street numbers, house numbers, or the number above cashier counters at the grocery store. You can also turn this activity into a fun game such as the "I Spy" game where you ask them to find out what number that you see.
3. Comparing and classifying objects
You can teach your child to compare and classify things by describing what you and your child see in your daily activities. For instance, you can point out how trucks are bigger than the car that your child is in while you are driving them to school. You can also encourage them to compare things by themselves, such as their height's growth from time to time, the different colors of the neighbor's house, the shapes of their toys, and so on. Comparing groceries items that you buy together can be a good idea too, then you can also ask them to sort and place the items according to their group, like putting the fruits in the basket, the snacks on the table, the drinks in the fridge, and so on.
4. Recognizing patterns and sequences
Help your child to learn about patterns or sequences by playing guessing games. Using picture cards, you can lay out one picture at a time in front of your child, then let them guess what picture will come out next that is suitable with the pattern or sequence of the pictures in front of them. You can also point out patterns of sequences that exist on everyday's life, like the color sequence on the traffic lights.
References:
Counting activities: Children 3-6 years. (2021, March 22). Raising Children Network Australia. Retrieved March 10, 2023 from https://raisingchildren.net.au/preschoolers/play-learning/learning-ideas/counting-activities-3-6-years
Early numeracy skills: How to develop them. (2021, March 23). Raising Children Network Australia. Retrieved March 10, 2023 from https://raisingchildren.net.au/preschoolers/play-learning/learning-ideas/early-numeracy
How to build your child's numeracy skills from birth to grade 2. (2023, January 25). The Victorian Government. Retrieved MArch 10, 2023 from https://www.vic.gov.au/how-build-your-childs-numeracy-skills-birth-grade-2
Numeracy for all learners. (2022, January 25). Victoria State Government: Department of Education. Retrieved March 10, 2023 from https://www.education.vic.gov.au/school/teachers/teachingresources/discipline/maths/Pages/numeracy-for-all-learners.aspx
By: Salma Safira Sukma Ikhsani, S.Psi. from BehaviorPALS
teaching, children, numeracy, skill, activity, everyday
Children 4 Years - 6 Years / 4 Tahun - 6 Tahun / Counting / Berhitung / Education / Pendidikan / Teaching Your Child Numeracy Skills in Everyday Activity