Teaching Conversation Skills in Children
Published by Salma Safira Sukma from BehaviorPALS Center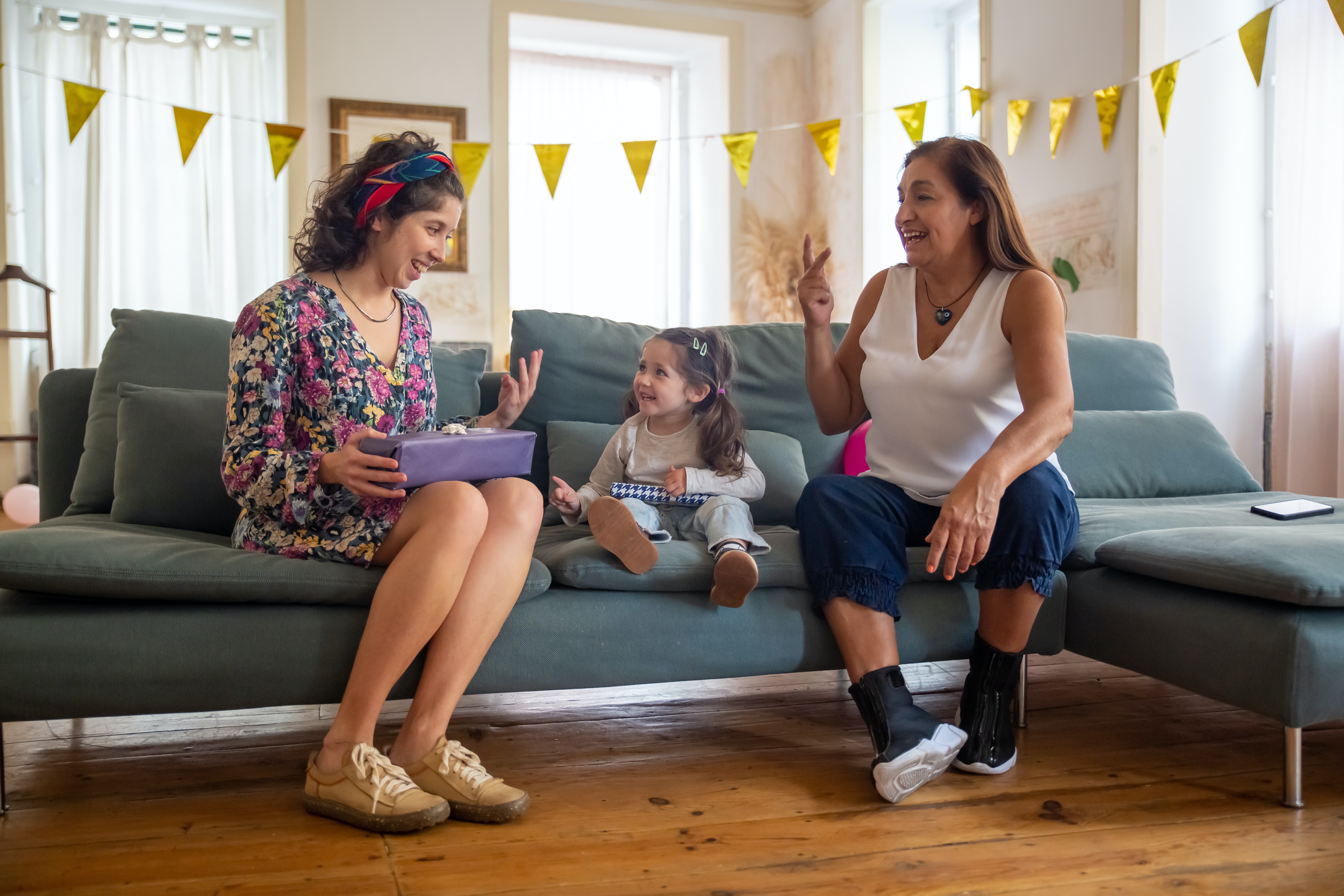 Conversation skills involve the ability to start and maintain a conversation, taking turns in listening and talking, as well as showing non-verbal communication like gestures, body language, and appropriate eye contact. It can also include understanding expressions or emotions, making comments, and asking questions related to the conversation topic. Promoting communication skills in children is very important as part of their social skills development which can help them make friends and build meaningful relationships in the future.
There are many ways parents can help their children develop conversation skills and one of them is being a good model in conversation. Children learn mostly by observing their environment and the people around them, so it is very likely that your children will watch and learn conversation skills from how you interact and talk with other people. Therefore, it is important to give positive examples such as being friendly, making eye contact, listening well when talking to another person, as well as incorporating body language and tone. In addition, talking and handling conflict in a positive manner with your partner will also be a good example for your children. You can also initiate family time where you and your partner engage in a conversation talking about your work or day while sitting next to your child. This way your child can learn how to start and stop a conversation, how to take turns, and listen carefully to other people.
Nevertheless, children might still need extra stimulation to gain adequate conversation skills. In this case, parents and teachers also play a huge role in providing appropriate stimulation for children to learn, such as giving prompts, reminders, and guidance. You can practice your child's conversation skills by taking turns on asking questions at dinner time and then listening to each other's answers. This can be related to their day at school, friends, or other topics. Sharing relevant experience, giving comments to your child's stories, and suggesting conversation starters are also a good prompt for them to engage in a conversation. In your free time, you can also role-play or play games which encourage reciprocal conversations. Furthermore, remember to give praise at your child's attempts in having conversation with you or other people.
It is also important to teach your child to pay attention to their conversational partner and to avoid interrupting or talking back. For example, when your child seems like they are not paying attention to you when you are speaking to them or when they are talking to you but at the same time playing with their toys, you can gently remind them to direct their body toward you and look at you. On the other hand, to manage interrupting, you can teach your child to say "excuse me" or to tap your hand gently and wait for you to respond before they can talk to you. You can also tell them when it is appropriate to interrupt, such as in case of emergency. Furthermore, as your child gets older, it is possible that they are going to talk back at you, like arguing using a rude tone of voice when you try to give them instructions or advice. If this happens, try your best not to give a lot of attention to them to avoid inadvertently rewarding their behavior. Then, respond calmly and gently remind them to speak politely and respectfully to another person.
References:
Conversation skills for children: Learning to talk and listen to others. (2020, November 27). Raising Children Network Australia. Retrieved December 9, 2022 from https://raisingchildren.net.au/preschoolers/connecting-communicating/communicating/conversation-skills#:~:text=Conversation%20skills%3A%20what%20they%20are%20and%20why%20they're%20important,-Conversation%20skills%20are&text=This%20involves%3A,taking%20turns%20talking%20and%20listening
Research brief: An update on HDI's research in the field of developmental disabilities. (2013). Human Development Institute: University of Kentucky. Retrieved December 9, 2022 from https://files.eric.ed.gov/fulltext/ED574738.pdf
Teaching preschoolers conversational skills: 8 tips to engage your child. (2021, July 7). Petit: Early Learning Journey. Retrieved December 9, 2022 from https://www.petitjourney.com.au/preschoolers-conversational-skills/
Willard, M. (2022, November 30). Conversation skills in childhood. Cadey. https://cadey.co/articles/conversation-skills
By: Salma Safira Sukma Ikhsani, S.Psi. from BehaviorPALS
conversation skills, skill, children, teaching
Pre-school 2 Years - 4 Years / 2 Tahun - 4 Tahun (Balita) / Social Development / Tumbuh Kembang Sosial / Education / Pendidikan / Teaching Conversation Skills in Children