Sun Safety for Your Children
Published by Salma Safira Sukma from BehaviorPALS Center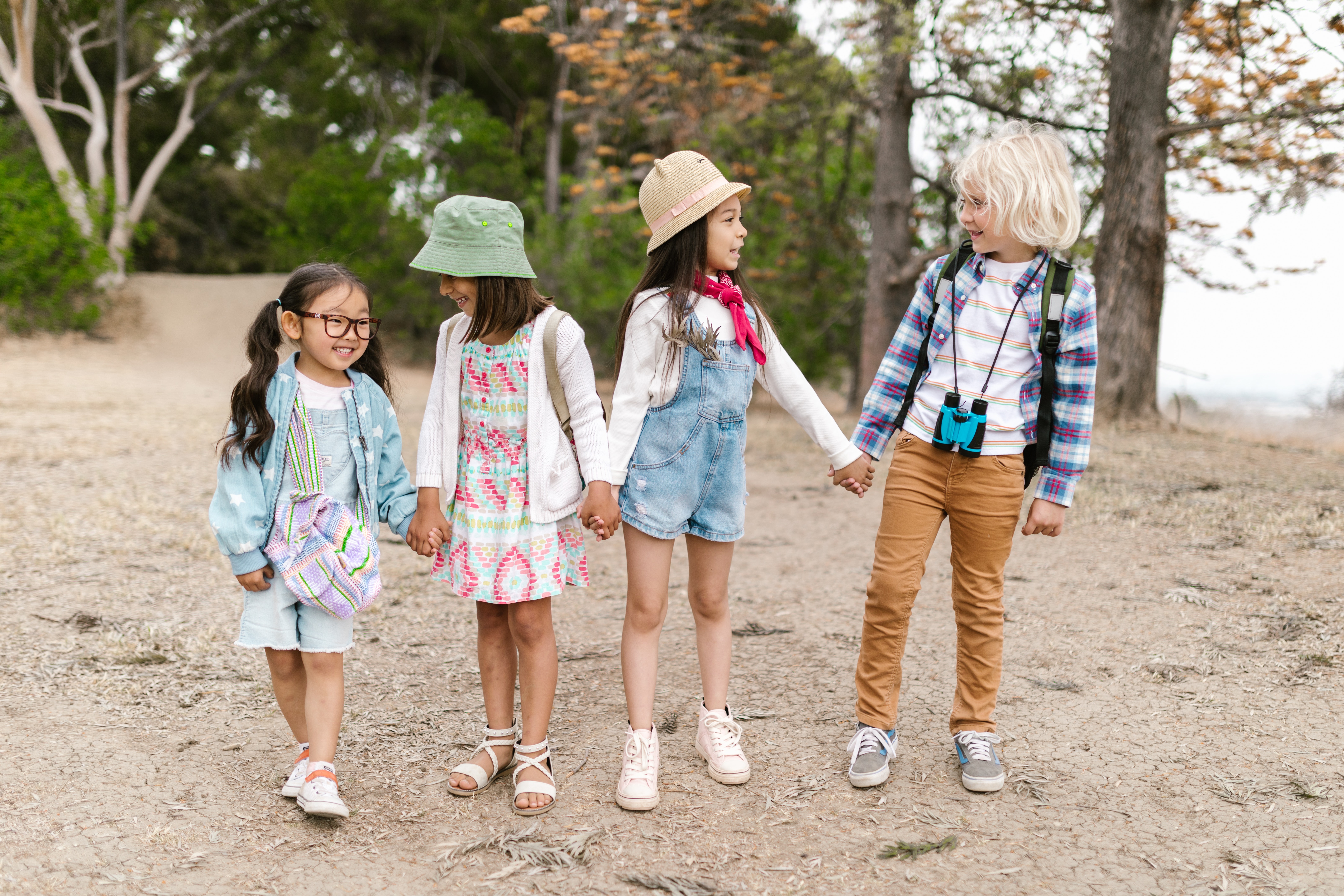 Outdoor activities are very good for children as they will get the chance to be exposed to some natural sunlight. The sun helps children to get vitamin D that will be good for their bones and muscles. However, too much sun exposure can lead to skin damage, sunburn, eye damage, and increase the chance of skin cancer due to the high UV radiation. Moreover, children's skin is much more sensitive. Therefore, it is important to protect our kids' skin whenever they are out while making sure that they still get enough benefits from the sunlight.
Below are some tips on how to protect children's skin:
Spend time in the shade
When you are out with your child, make sure to find shades to avoid too much sunlight exposure especially when the sun is strongest, commonly around 9am to 4pm. You can find shades under a tree or you can bring an umbrella and use the stroller canopy or a hat for your child. You should also be careful with the UV radiation reflected from windows, water, sand, or snow even when the sky isn't sunny.
Use protective clothing and sunglasses
Wearing long sleeves and long pants can help to protect your child's skin from the sun as they cover up more of their skin. You can also have them wear a tightly woven fabric to limit the amount of UV radiation that gets through the skin. If the weather feels too warm, they can wear loose-fitting and cotton clothing that will feel cooler. Wearing a hat is also important to protect your kid's face, neck, and ears while sunglasses help to avoid eye damage.
Use sunscreen
Sunscreen is a great help to protect every child's skin no matter their skin tone. Experts have recommended wearing sunscreen with an SPF of 30 or higher that protects the skin from UVA and UVB rays as well as water-resistant. Make sure that your child applies a generous amount of sunscreen, even when they will only be playing in the backyard. Apply at least 20 minutes before going outside and then reapply every 2 hours.
Treating sunburn
If your child gets sunburned, gently apply cool or wet compresses to the affected skin. You can also apply soothing moisturizing cream like aloe vera to cool down their skin. Give your child plenty of water to make sure they have enough fluids. After that, keep your child out of the sun until all signs of redness have gone and the sunburn is entirely healed. If your child is in pain or their skin starts to swell or develop blisters, don't let your child scratch the blisters as it can cause infections and seek medical help immediately.
References:
Sunscreen and sun safety. (2022, December 19). National Health Service. Retrieved April 9th, 2023 from https://www.nhs.uk/live-well/seasonal-health/sunscreen-and-sun-safety/
Sun safety. (2022). Nemours Kids Health. Retrieved April 9th, 2023 from https://kidshealth.org/en/parents/sun-safety.html
Sun safety: Information for parents about sunburn and sunscreen. (2021, July 14). Healthy Children. Retrieved April 9th, 2023 from https://www.healthychildren.org/English/safety-prevention/at-play/Pages/Sun-Safety.aspx
Sun safety: Babies, children, and teenagers. (2021, February 8). Raising Children Australia. Retrieved April 9th, 2023 from https://raisingchildren.net.au/preschoolers/health-daily-care/dressing/sun-safety
By: Salma Safira Sukma Ikhsani, S.Psi. from BehaviorPALS
sun, saftey, children
Children 4 Years - 6 Years / 4 Tahun - 6 Tahun / General Health / Kesehatan Umum / Health / Kesehatan / Sun Safety for Your Children