Strategies on Increasing Vocalizations at Home
Published by Sonia Hasjim, B.Sc from Love 2 Learn Consulting, LLC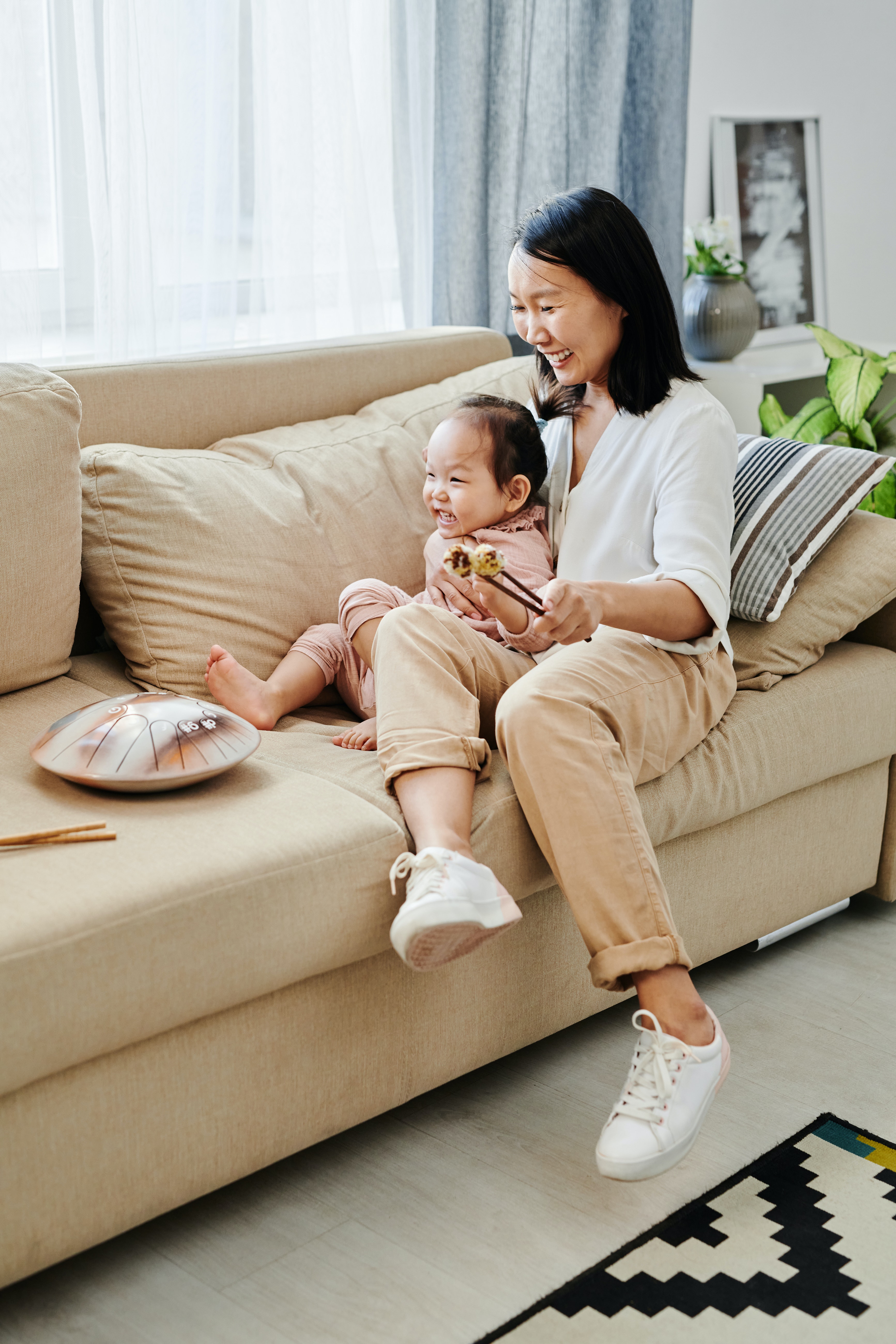 A child's first words and vocalizations are one of the first milestones that parents always look forward to as their children grow and develop day by day. The increasing vocalizations would then soon turn into words and then sentences. Even the earliest vocalizations would allow children to access more things in their environment as they try to communicate with other people expressing what they want or what they see. It is usually expected that babies ages 3-6 months start babbling and then from there on, we will see children would babble for what they want and expressing it to other people.
Although some parents may expect children to start babbling as early as 3 months, there are some children who show signs of speech or babbling delay, in which they would not start babbling at 3 or even 6 months. There are also some children who are struggling to increase their variations or frequency of vocalizations. In this case, this is important for parents to go to the child's pediatrician and get their skills assessed by professionals.
One of the services that may help children in increasing vocalizations is through ABA services. Speech and language therapy may also be recommended by professionals to increase language use as well. ABA may introduce what we call stimulus-stimulus pairing (SSP) to achieve increase of vocalizations during therapy sessions. ABA professionals may also advice parents to also do this at home so that children can get more practice outside of sessions. If a parent wants to do any procedures such as below, it is advised that these procedures have to be done under supervision and advise of a professional.
An article from The Analysis of Verbal Behavior by Lorna Barry, Jennifer Holoway, and Ciara Gunning written in 2018 detailed about the procedures that were done by parents to increase their children's vocalizations by using SSP. The results showed that both children in the study were able to increase their targeted vocalizations by more than 50% by the end of the study. The SSP in this study was done by these steps:
Identifying things that the children really like
Identifying targeted vocalizations such as "ma" and non-targeted vocalizations "gah"
Parent saying the targeted vocalization, then giving the object that child likes

If child makes the same noise after parent says the word, don't give child the object that he/she likes

When parent say the non-targeted vocalizations, for example "gah", parent will not give the child the object that he/she likes
After seeing an increase in vocalizations as a result of step 3 and 4, parents can start giving things that their child likes if they start saying the same word as the parents after the parent says the targeted vocalizations. This will be done for a few times

Example: Parent says "ma" --> Johnny says "ma" --> Parent praises him and gives him a little toy to play with
There are a lot of resources in which parents can decide to go to when they feel like something is missing with their children's development. Sometimes it can be a bit scary, but with the right help, dedication, and collaboration between parents and professionals, progress can be made. Strategies that is mentioned above can be done by parents, but there must be guidance and support from professionals who will be able to give feedback to make sure that progress can be made.
speech development, vocalization, milestones, in-home practices
Special Needs / Berkebutuhan Khusus / Cognitive Development / Tumbuh Kembang Kognitif / Education / Pendidikan / Strategies on Increasing Vocalizations at Home