Published by Tiara Rahadian Putri, M.S., BCBA from Yayasan Sahabat Anak Istimewa Indonesia (YASAINDO)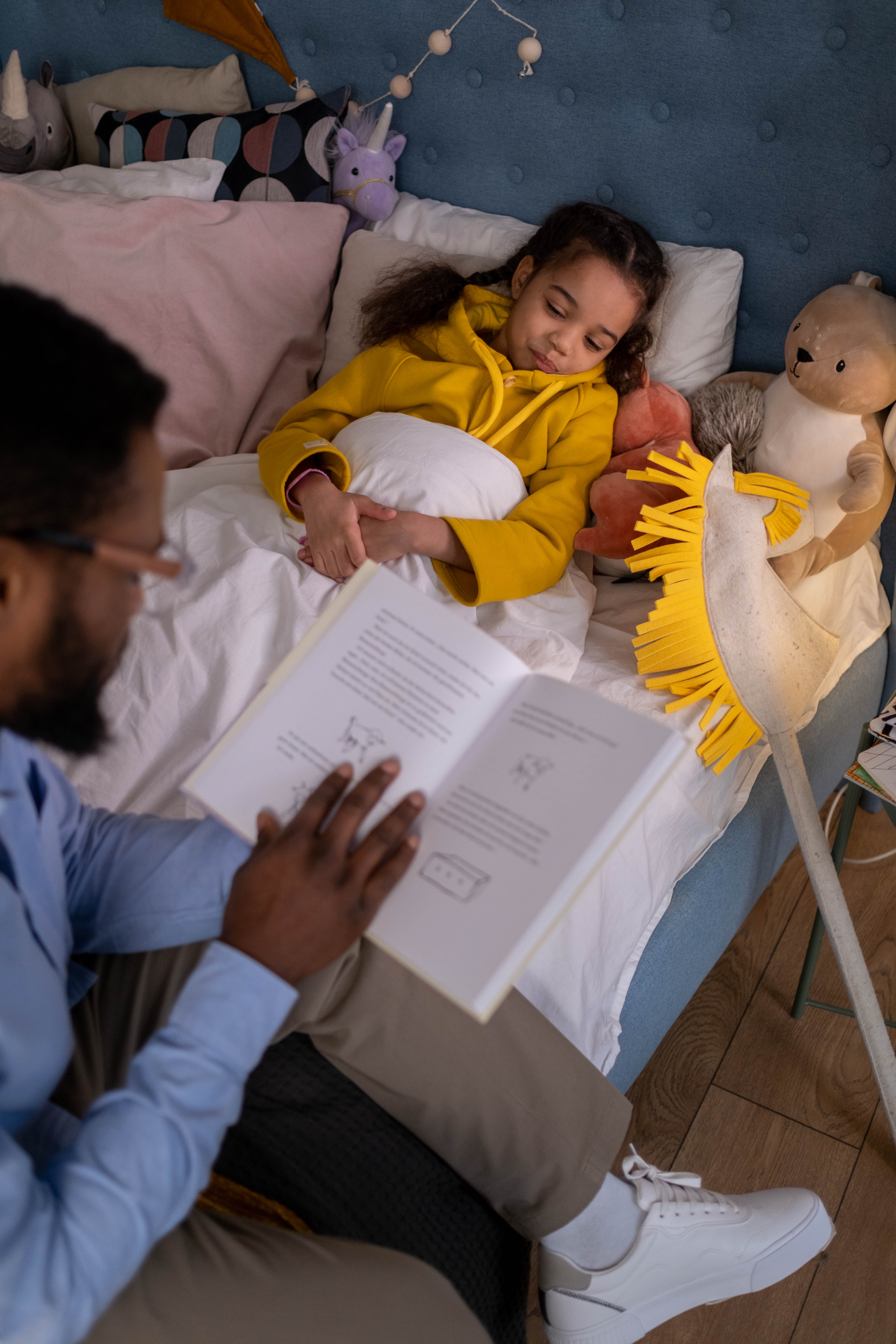 What is sleep hygiene?
Sleep hygiene is a condition in which our environment and routines support consistent and quality sleep activities (not often disturbed or awakened in the middle of sleep). The sleeping environment includes things like bed, light, temperature; where routines include things like brushing your teeth, listening to music or reading a book.
Sleeping difficulties in children
30-50% of children aged 2-7 years experience sleep disturbances or difficulties (Splaingard & May, 2017). In children, the impact of lack of adequate sleep can be seen in the form of learning difficulties, increased negative emotions or behavior, impulsivity, and an increased risk of accidental accidents. Children's sleep problems can have an impact on parents' sleep patterns, family members' routines, and in the long term can have an impact on relationships between family members.
Some of the common forms of sleep difficulties experienced by children include:
May need some time to fall asleep since they were brought to bed
Wakes up in the middle of the night with frequently or less frquent but longer duration
Wakes up in the middle of the night find it difficult to continue their sleep again
Difficult to wake up by himself

Sleep hygiene to address children's sleep difficulties
Sleep hygiene practices can help some of the above difficulties. Some of the things below can be used as general guidelines.
1. Identify the duration of your child's sleep needs.
Children at a certain age have different needs for sleep duration. Once you've identified the ideal sleep duration, set your child's bedtime schedule.
Source: https://www.sleepfoundation.org/sleep-hygiene
2. Create a bedtime routine
Having a routine at bedtime will help signal the body that it is bedtime. Examples of routines: brushing teeth, washing feet and hands, turning off the lights, using blankets, reading books/singing, sleeping. Try not to do physical activity and consume sugar or caffeine a few hours before bedtime.
Everyone usually has one condition or one object that must be present in order to fall asleep, such as the presence of a doll, the presence of a blanket, the cold temperature, the presence of a certain sound, and so on. In your bedtime routine, pay attention to what things help your child fall asleep and that usually can't sleep without that object or condition.
3. Engage in physical activities during the day
Physical activity and sun exposure could help children to sleep more easily at night. If your child takes a nap, pay attention to the pattern of nap duration, as that can have an impact on the nighttime sleep schedule.
4. Optimize the use of the bedroom
Use the bedroom and bed only for sleeping. The separation of the playroom and bedroom can help the child's body condition the body to get ready for bed when he enters the bedroom. Turn off or block lights from inside and outside the room; this would help your child sleep better. You can try white noise, if your child is used to hearing sounds while sleeping. Set the temperature according to the child's preferences.
Other strategies to overcome children's sleep difficulties
Sleep hygiene is only one way to support a better sleep process by modifying and maximizing the child's sleeping environment. If trouble sleeping persists, or if your child has other sleep difficulties (e.g., night terrors, sleep apnea), other interventions may be needed.
Note: this information serves as general information and does not constitute medical advice. Contact the relevant medical practitioner or practitioner if you have specific concerns about your family.
Tiara Putri, MS. BBCA.
BehaviorPALS
Reference:
Splaingard, M. L. & May, A. (2017). Sleep Disturbances (Non-specific). In T. K. McInerny (Ed.), American Academy of Pediatrics Textbook of Pediatric Care (2nd ed.). Book Chapter, American Academy of Pediatrics.
What is sleep hygiene? Sleep Foundation. (2022, March 11). Retrieved May 13, 2022, from https://www.sleepfoundation.org/sleep-hygiene
sleep regulation, sleep problems, sleep hygiene
Children 4 Years - 6 Years / 4 Tahun - 6 Tahun / General Health / Kesehatan Umum / Health / Kesehatan / Sleep Hygiene