Recommended Educational Apps for Children
Published by Tania Purnomo, M.S., BCBA from Enreach Behavioral Services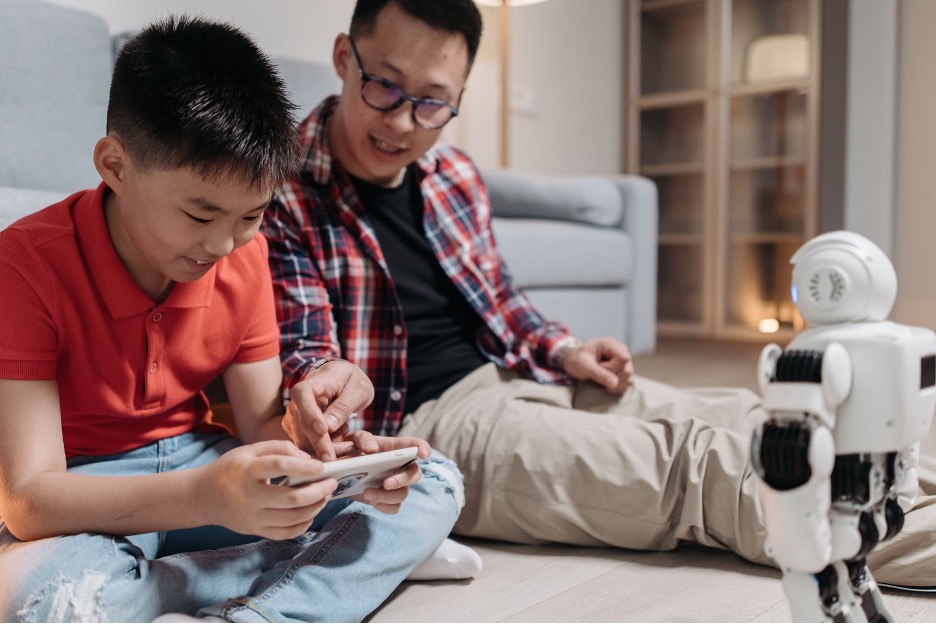 Electronic devices, especially smartphones, tablets, laptops, and computers, have now become part of our daily lives and that of our children. Now, allowing our children to play with gadgets has become commonplace, especially since the covid-19 pandemic began, children have become closer to gadgets, be it for school purposes, or for recreation such as playing games on smartphones. Not only that, parents sometimes might have no other choice other than to give their children gadgets so that they can complete longer errands.
And even now, there are many applications for children, ranging from reading applications to game applications. Protecting children from harmful or unwanted applications is now a concern for parents. Therefore, let's look at some of our recommendations for applications that are fun for children, but can also educate children at the same time;
Apps for Reading: Epic!
Aside from Bumblebooks, you can also access different books for your child in this application. Epic app! is a children's book provider application with more than 30 thousand children's books ranging from two to 12 years. Many of the books in this application can be accessed for free, or paid via subscription.
One-stop app: ABCmouse.com
If your child is the type who gets bored easily, then you and your child need to try this application. The ABCmouse.com application has various categories of games, ranging from math, science, puzzle games, to songs. This application allows your children to take part in academic activities in a fun way!
Application for playing the piano: Simply Piano
Maybe your child likes to play music, the Simply Piano application, can help them channel their enjoyment of the piano. The app is also very fun to play, and includes a wide variety of songs, from classics from world-famous composers, to popular pop songs from famous singers. Exposing them to this application may also develop your child's interest in musical instruments, which may lead to new hobbies.
Apps to hone Math and Writing skills: Homer Learn and Grow
Homer Learn and Grow provides a variety of activities for your child to learn basic things, such as recognizing shapes, numbers, and counting which are interactive and very easy for your child to understand. This app offers free features for a few days but you will be charged after that.
App for Emotion Regulation: Sesame Street: Little Boy, Big Challenge: breathe, think, do with Sesame
This app can be used to educate your child to Identify different emotions. Not only that, but this app can be used to help children regulate their emotions by means of effective breathing and also encourage them to solve problems when they are emotional. Even though emotional is not an academic skill, it is equally important for us to teach them.
So those are some educational applications that can be given to children, apart from playing and filling their free time, children can also learn many things. And don't forget to keep your child's screen time and their interaction with every application on their gadget, so that unwanted things don't happen.
Written By: Dinda Akzenti
Resources:
Bodenheimer, R. (2022, March 14). The 8 best educational apps for kids in 2022. Verywell Family. Retrieved April 15, 2022, from https://www.verywellfamily.com/best-educational-apps-for-kids-4842950
Rachel Rothman, G. H. I. and J. S. (2022, March 29). The best educational apps that'll Keep Kids busy for hours. Good Housekeeping. Retrieved April 15, 2022, from https://www.goodhousekeeping.com/electronics/g28212386/best-apps-for-kids/
screentime, ipad, games, education, edukasi, reading, math, parenting, development, children, academic skills
Toddler 18 Months - 24 Months / 18 Bulan - 24 Bulan (Batita) / Reading / Membaca / Education / Pendidikan / Recommended Educational Apps for Children