Play Activity While At Home Without Helper!
Published by Kunthi Kumalasari Hardi, M.Ed., BCBA from BehaviorPALS Center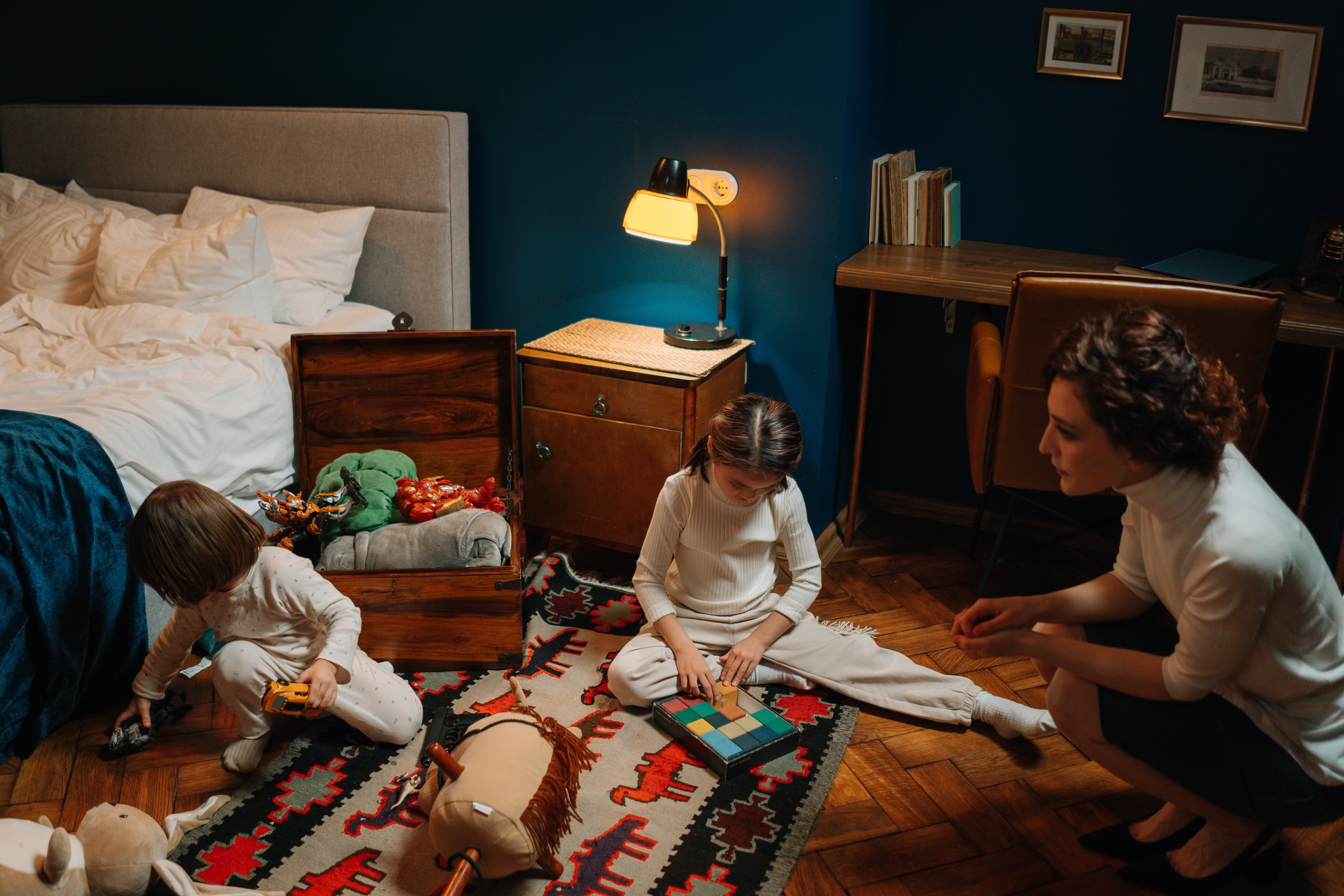 On Eid al-Fitr, many Muslims in Indonesia carry out homecoming. Homecoming is an activity where city residents usually return to their hometowns to stay in touch during Hari Raya. After a few days after Hari Raya, residents usually start going home and return to the city, but usually Ms. or household assistants return later than us. Well, when Ms. is not home, of course, this will make it more difficult for us, especially when cleaning the house while taking care of the children. Some game ideas might be tried to keep the child busy entertained but also help make taking care of the house easier.
When your little one makes a mess of the house with their toys or with other household furniture. Actually we can make our little ones help us clean the house while playing. But to play this game, your little one needs to be able to do sorting activities. Teaching your child's first sorting behavior must already have the ability to match to sample (equalize objects), besides that, your child must also understand the names of objects and categorization. If your little one already has these skills, you can play this game with your little one while cleaning the house.
The first thing you need to do when playing this is to provide boxes to help your little one put the toys or items. Then if your child understands you can say the categorization of the boxes, for example one box for transportation toys, one box for Lego toys, and one box for dolls. Maybe at first you can try by asking your little one to sort only 5 objects. This can be done to make the task easier and more enjoyable. When your little one has successfully done it, then you can gradually increase the number of objects you want to sort. To increase your little one's motivation in doing this game, you can give a reward when your little one completes the task.
Sometimes what parents need when Ms. is not here is time to focus on doing household chores such as cooking, washing clothes, ironing, sweeping and mopping the house so that these tasks are completed immediately. Sometimes the thing that hinders parents from completing the task is when the child wants to be accompanied or interferes with parents in doing housework. In cases like this, parents can ask their child to play independently. Parents can prepare toys that can keep the little one busy for some time so that he can complete the task. Don't forget to give rules so that your little one can play well and safely, not even more so that the house is messy. Examples of rules that parents can give are for example playing in the playmat area or living room for 30 minutes and then getting a favorite snack. Or play alone in the room safely then at 10 you can come with mom to the supermarket. Parents also need to check once in a while that their little one is playing well independently. Give praise when parents see their child playing well. If parents have CC TV, this can certainly help parents to check whether their child is playing well on their own. If your little one has played independently, don't forget to give rewards and other appreciations or if there is a rule agreement, then carry out the agreement to encourage your little one to do it again in the future.
By:
Kunthi Kumalasari Hardi, M.Ed., BCBA
play, holiday, helper
Pre-school 2 Years - 4 Years / 2 Tahun - 4 Tahun (Balita) / Psychological Development / Tumbuh Kembang Psikologis / Education / Pendidikan / Play Activity While At Home Without Helper!