Mengajarkan Anak Cara Memakai Masker
Published by Jennifer Khumarga, M.S., BCBA from Enreach Behavioral Services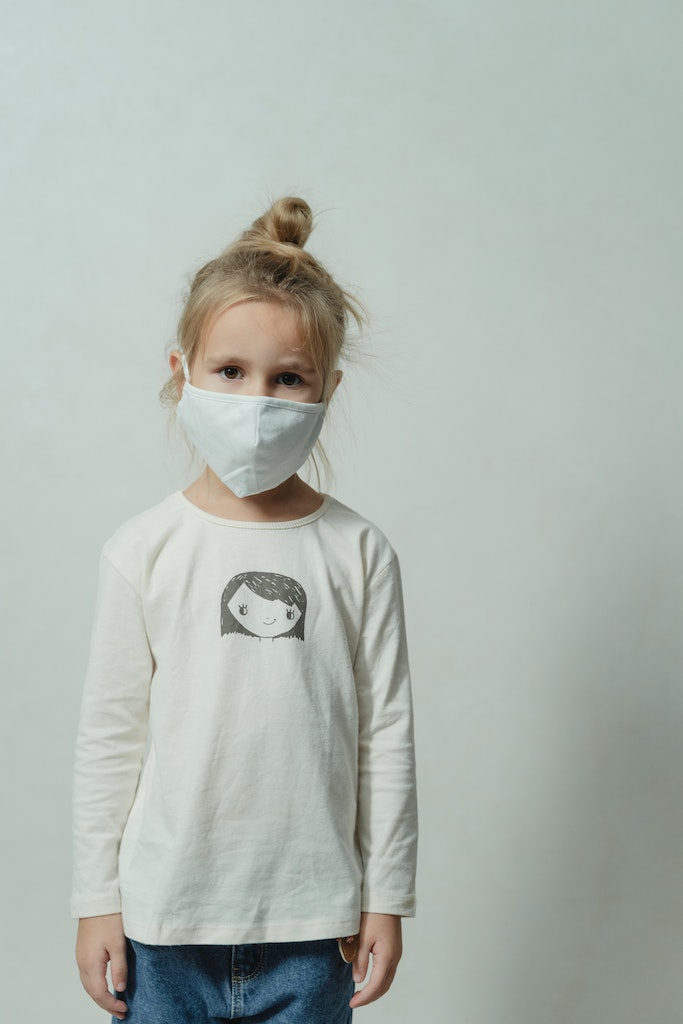 Dengan masih berlangsungnya pandemic COVID-19 di seluruh dunia, Kementrian Kesehatan menghimbau publik untuk mengikuti protokol kesehatan, seperti memakai masker, mencuci tangan, menjaga jarak, vaksinasi, menghindari kerumumanan, dan membatasi mobilitas. Sudah ada banyak bukti yang menunjukkan bahwa pemakaian masker mengurangi penyebaran COVID-19. Penggunaan masker juga menjadi wajib saat pergi ke tempat- tempat umum. Namun, terkadang sulit untuk membuat anak- anak bekerja sama dengan mengenakan masker.
Berikut adalah beberapa tips cara mengajari anak Anda cara memakai masker:
Memilih masker yang cocok untuk anak Anda

Beberapa anak sensitif terhadap bahan masker tertentu. Memilih bahan masker atau tipe loop (earloop vs. headloop) sangatlah penting. Langkah ini membutuhkan trial dan error untuk melihat masker mana yang membuat anak Anda sukses.

Tentukan garis dasar

Tentukan kemampuan anak saat ini. Ini penting untuk menentukan di mana Anda harus mulai mengajar. Beberapa pertanyaan yang perlu dipertimbangkan adalah: dapatkah anak Anda memakai masker tetapi hanya sebentar, atau tidak sama sekali? Berapa lama mereka bisa memakainya? Apakah mereka tampah terganggu oleh masker atau loop?

Mengajar

Mulailah mengajar sesuai kemampuan anak Anda saat ini, dan perlahan tingkatkan kriterianya. Misalnya, jika anak Anda hanya dapat memakai masker selama 3 menit setiap kalinya, mulailah dengan kriteria 3 menit dan perlahan- lahan tingkatkan durasinya (misalnya, naikkan satu menit per langkah). Selama setiap sesi pengajaran, Anda dapat meminta anak Anda melakukan sesuati yang menyenangkan (misalnya, bermain permainan, membaca buku, menonton video). Namun, jika anak Anda sama sekali tidak toleran memakai masker, Anda bisa mulai membiasakan anak dengan masker. Hal ini bisa membuat mereka menyentuh masker, menggosok masker di lengan bawah, dan kemudian perlahan- lahan naik ke lengan atas, leher, dagu, dan akhirnya pipi. Durasi untuk setiap langkah dapat bervariasi tergantung pada anak Anda. Sebaiknya sesi pengajaran singkat tetapi konsisten (misalnya, 5-10 menit, 3 kali sehari). Selain itu, penting juga untuk tidak menaikkan kriteria terlalu cepat. Pastikan anak sudah menguasai langkah itu selama beberapa sesi sebelum meningkatkan kriteria. Jika anak Anda tidak mentolerir masker earloop, Anda dapat mencoba meminta mereka mengenakan masker headloop.

Reinforcement

Provide reward after each successful teaching session. For example, if the goal for the session is to wear a mask for 3 minutes, provide a reward after the child tolerates wearing a mask for 3 minutes. Withhold reward if the child does not meet the criteria.

Pretend play

You may also teach wearing a mask during play. During pretend play, the child may pretend to be a vet/ doctor, which requires them to wear a mask. You may also have the child put a mask on their doll or have everyone playing with them wear a mask.
Berikan reward setepal seteiap sesi pengajaran yang berhasil. Misalnya, jika tujuan sesi adalah memakai masker selama 3 menit, berikan reward setelah anak menoleransi pemakaian masker selama 3 menit. Juga, tidak memberikan reward jika anak tidak memenuhi kriteria.

Gunakan aturan dan gambar

Tergantung pada usia anak Anda, Anda dapat menggunakan gambar atau cerita untuk membantu anak Anda memahami pentingnya memakai masker.
Jennifer E. Khumarga, M.S., BCBA
Enreach Behavioral Services
COVID-19, masker, applied behavior analysis, ABA
Children 4 Years - 6 Years / 4 Tahun - 6 Tahun / General Health / Kesehatan Umum / Health / Kesehatan / Mengajarkan Anak Cara Memakai Masker