Juice vs whole fruit: which one is better?
Published by Tiara Rahadian Putri, M.S., BCBA from Yayasan Sahabat Anak Istimewa Indonesia (YASAINDO)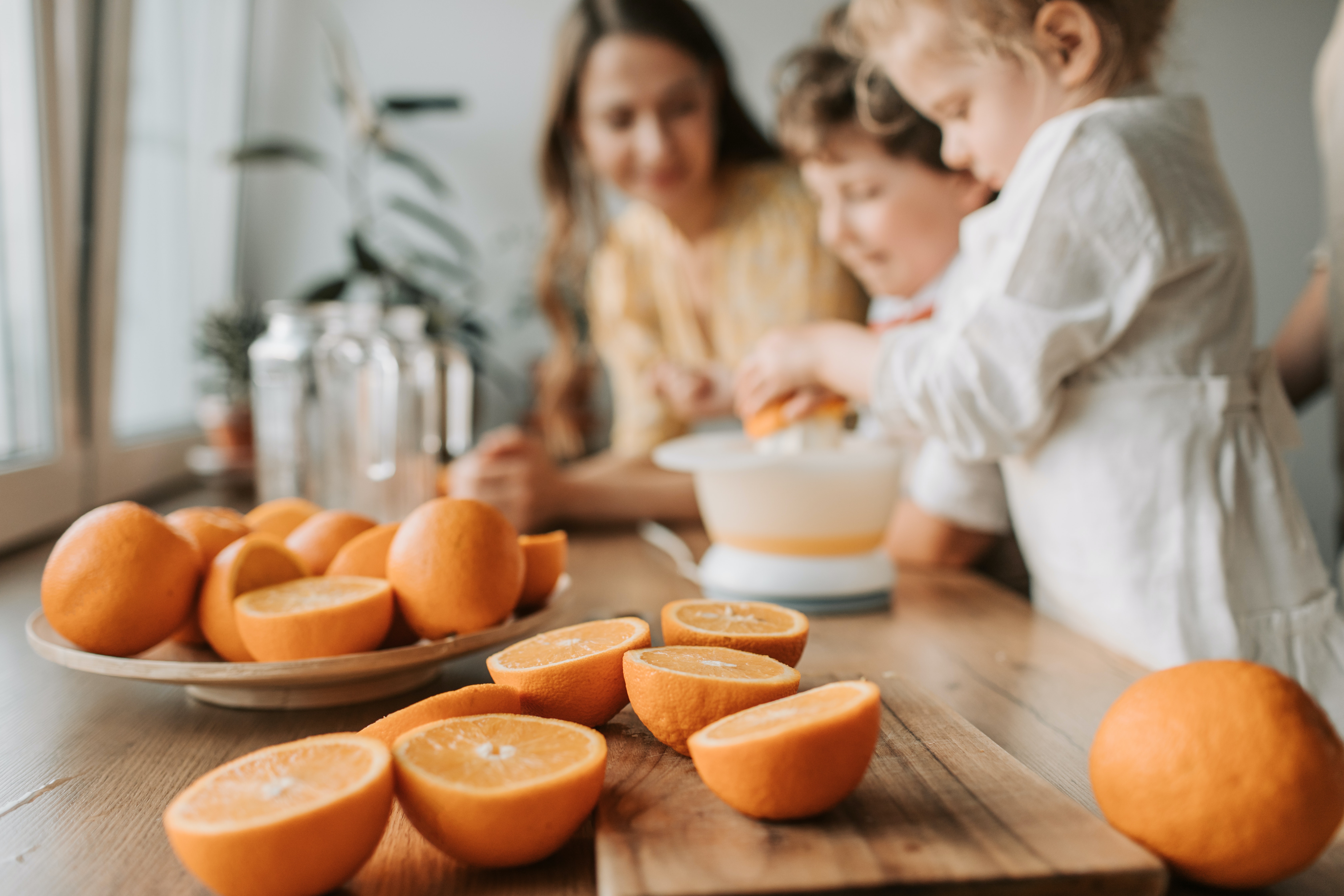 Note: this content constitutes general information and not professional advice. Consult to the appropriate professional if you have concerns about your child.
Fruits are one of the important food groups to be included in the diet needs of everyone, including any adults and children. Fruits contain carbohydrates (such as fiber and sugar) and vitamins that are good for the body. Then what about juice?
Juice is known as a healthy drink that provides intake of various vitamins. Especially for children, juice is usually the easiest way to ensure they are consuming important nutrients especially in children who have difficulties consuming whole fruits. However, IDAI (Indonesian Pediatrician Association) recommends giving children whole fruits and avoiding giving juice as a snack or snacks (Yuliarti, 2015). This is supported by the American Academy of Pediatrics (AAP), stating that although juice can provide various benefits, juice could have an adverse impact on health (Heyman, et al., 2017).
Fruit juice or juice drink?
Fruit juice refers to 100% fruit juice. Meanwhile, juice drinks refer to drinks that are packaged using concentrates or fruit juice compositions of less than 100%. Juice drinks usually contain added sweeteners and flavors, as well as fortified vitamins and minerals.
What are the bad effects of fruit juice on health?
The high sugar content in the juice can cause dental caries and the amount of calories consumed. In addition, low protein and fiber content can have an impact on weight gain that is not suitable.
Juice consumption for children aged 1-6 years
Fruit juice can still be consumed with certain limitations. Consult your pediatrician for further information relevant to your child's condition.
Consumption of juice can have an impact on children's health, such as diarrhea, lack or excess of nutrients, and the appearance of dental caries. Some tricks adults often use is to mix juice with water solution; this is considered not to reduce the appearance of dental health problems (Heyman, et al., 2017). Therefore, it is recommended for parents to give their children exposure to fruit juice consumption. Some recommendations regarding the consumption of juice in children according to the American Academy of Pediatrics are:
Juice is not recommended to be given to children under one year of age, unless medically prescribed.
Serve juices in easy-to-carry glasses throughout the day, to increase overconsumption
Avoid offering or giving juice when approaching bedtime
Encourage children to consume whole fruits and model the behavior
Tiara Putri, MS. BCBA.
BehaviorPALS
Reference:
Yuliarti, K. (2015, November 10). Tips Memilih Snack sehat Untuk Anak. Retrieved April 7, 2022, from https://www.idai.or.id/artikel/klinik/pengasuhan-anak/tips-memilih-snack-sehat-untuk-anak
Abrams, S., A. (2017, May 22). Weighing in on fruit juice: AAP now says no juice before age 1. American Academy of Pediatrics. Retrieved from https://publications.aap.org/aapnews/news/14804
Heyman, M. B., Abrams, S. A., Heitlinger, L. A., Cabana, M. D., Gilger, M. A., Gugig, R., ... & Schwarzenberg, S. J. (2017). Fruit juice in infants, children, and adolescents: current recommendations. Pediatrics, 139(6).
fruit, juice, nutrition, obesity, caries
Pre-school 2 Years - 4 Years / 2 Tahun - 4 Tahun (Balita) / General Health / Kesehatan Umum / Health / Kesehatan / Juice vs whole fruit: which one is better?