Hug me! This is the Benefit of Hugging your Children!
Published by Salsabilatuzzahra Jaha S.Psi. from BehaviorPALS Center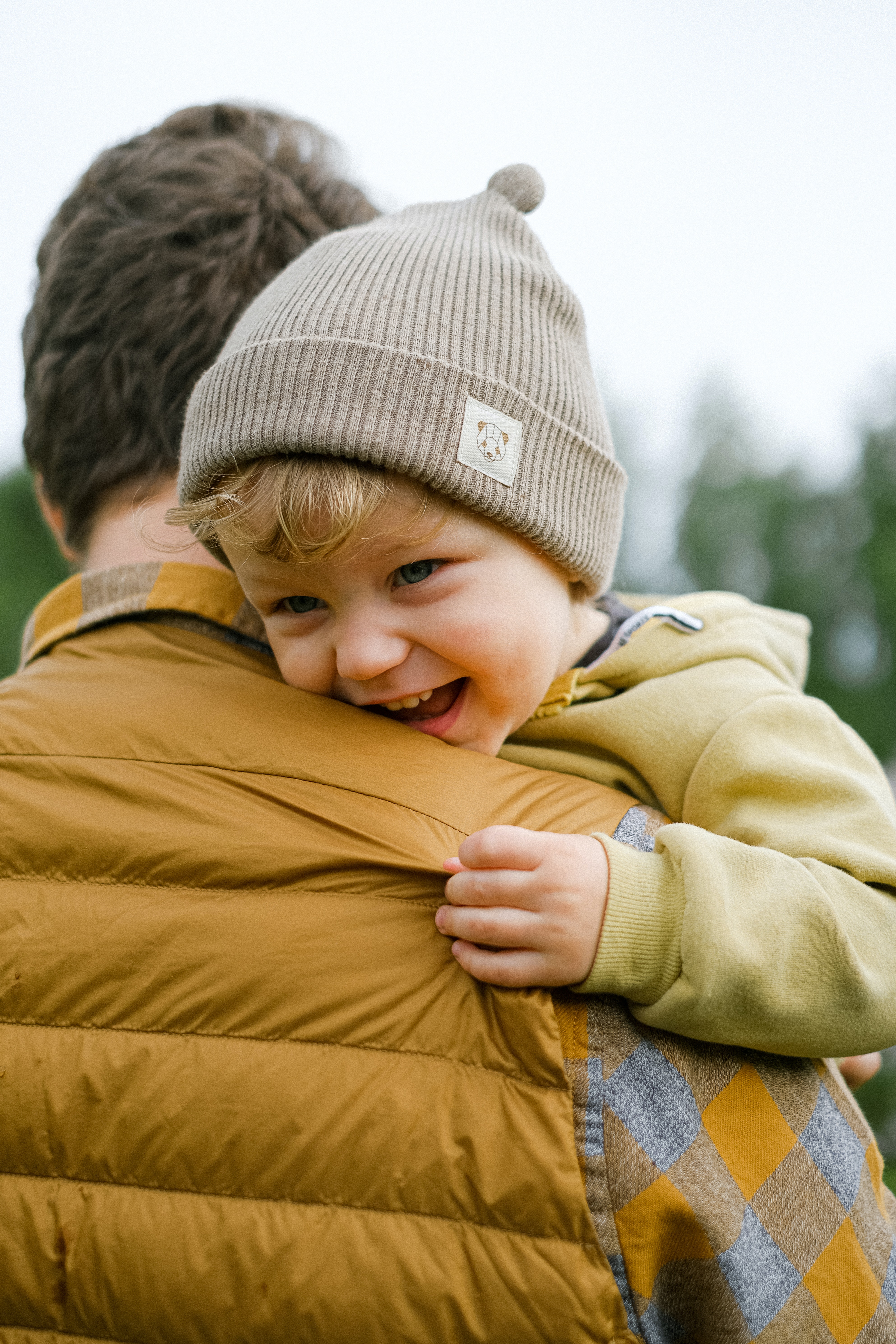 There are many ways to express love. There is through verbal, action, or physical touch. One example is by hugging. Hugs are usually done and given to loved ones including parents to children. Do parents know that hugging children is very important and has many benefits? Check out the following explanation below!
---
Hugs can keep children healthy
Did parents know that actually children need more than nutrition to grow? One of these needs is the need for affection with physical contact. When children lose physical contact, their bodies will begin to fail to meet the expected developmental stage. If this continues, the child may be in a condition called "failure to thrive". However, when a loving hug is given, the child will quickly recover and be healthy.
Apparently, there is a scientific reason behind hugging. When we hug, it triggers the body to release the hormone oxytocin. Where the hormone oxytocin is a hormone that has control over trust, security, and love. Of course, when the hormone oxytocin is released it also stimulates growth hormone in the body. So clearly the effect of the hormone oxytocin is good for growth development in children.
Hugs make children more resilient.
In life, there are bound to be events that stress us out. When the stressful moment lasts, adrenaline and cortisol hormones are released by the body. However, children cannot and are still learning to regulate emotions, stress can persist in children until it reaches toxic levels. When this happens, these stress hormones can impact a child's health both physically and mentally.
Studies prove that children who are exposed to high levels of stress hormones can lead to negative consequences in childhood such as an increased risk of depression and other conditions. Hugs can trigger the release of the hormone oxytocin, reduce stress hormones, prevent negative effects, and help children develop immune systems.
Hugs help you in bonding your relationship with your children.
Besides the benefits in terms of science, hugs are also proven to form a strong bond between you and your child. Hugs increase trust, strengthen relationships and reduce fear. Giving and receiving physical affection is good for you and your child. The first time you hold your child, you form a special bond and this bond needs to be maintained especially during childhood. This bonding is essential throughout the lives of parents and children.
Hugs make children smarter
Besides making children healthier, it turns out that hugs also make children smarter. children need lots of sensory stimulation for their brains and growth. A study written in the journal Pediatric Child Health by Ardiel and Rankin (2010) looked at the effects resulting from hugs in orphanage children. The results of the study showed that there was an increase in the child's brain development assessment score when the child had received treatment with hugs for 20 minutes per day that lasted for 10 weeks.
Newborns first learn to explore the world through touch, physical contacts such as cuddling and skin-to-skin are very important for their development. Of our five senses, the touch sense is the first to develop, so touch and hugs provide the stimulation a child's brain needs for normal growth and development.
As your baby grows, they will continue to benefit from receiving and giving physical affection. Research reveals that children who get more hugs have more developed brains
Hugs can calm a child's emotions.
Hugs are not only good for children's brain development and physical growth but also support emotional development. Hugs are proven to deliver a sense of calm and can control the emotional burst that occurs. So, hugs can also calm a child who has a tantrum. You can hug your child when they are having a tantrum, provided you know what the function of the tantrum's behavior is. If the function is to get attention, then don't give hugs to children right away. This is because the child will learn how to get attention in the wrong way. Then hugs for attention can be given when the child is calm. Parents can also teach children to validate the emotions they are feeling.
Because children do not yet have good emotional control, hugs also function as emotional control tools. When children are hugged while experiencing emotional waves, they will feel calm, feel loved, and supported. This is very good because it instills positive emotions in children.
Sometimes, a lot of parents out there are more focused on fulfilling material needs than affectional needs. Sometimes, parents are still a bit awkward to express their affection by hugging their children. However, seeing these extraordinary benefits, don't hesitate to hug your child often. Hugs are not only beneficial for children but for parents also have a good impact. So, give your child a big hug!
By Salsabilatuzzahra Jaha S.Psi from BehaviorPALS center
---
Source :
Ardiel, E. L., & Rankin, C. H. (2010). The importance of touch in development. Paediatrics & Child Health, 15(3), 153-156. https://doi.org/10.1093/pch/15.3.153
Polan, H. J., & Ward, M. J. (1994). Role of the mother's touch in failure to thrive: A preliminary investigation. Journal of the American Academy of Child & Adolescent Psychiatry, 33(8), 1098-1105.
Stokes, P. E. (1995). The potential role of excessive cortisol induced by HPA hyperfunction in the pathogenesis of depression. European Neuropsychopharmacology, 5, 77-82.
https://www.exchangefamilycenter.org/exchange-family-center-blog/2020/4/2/the-science-behind-hugging-your-kids5-benefits-for-you-and-your-child
Hug, Benefit, Parenting, Children
Children 4 Years - 6 Years / 4 Tahun - 6 Tahun / Parenting / Pola Asuh / Family / Keluarga / Hug me! This is the Benefit of Hugging your Children!