How to taking care of our baby teeth?
Published by Kunthi Kumalasari Hardi, M.Ed., BCBA from BehaviorPALS Center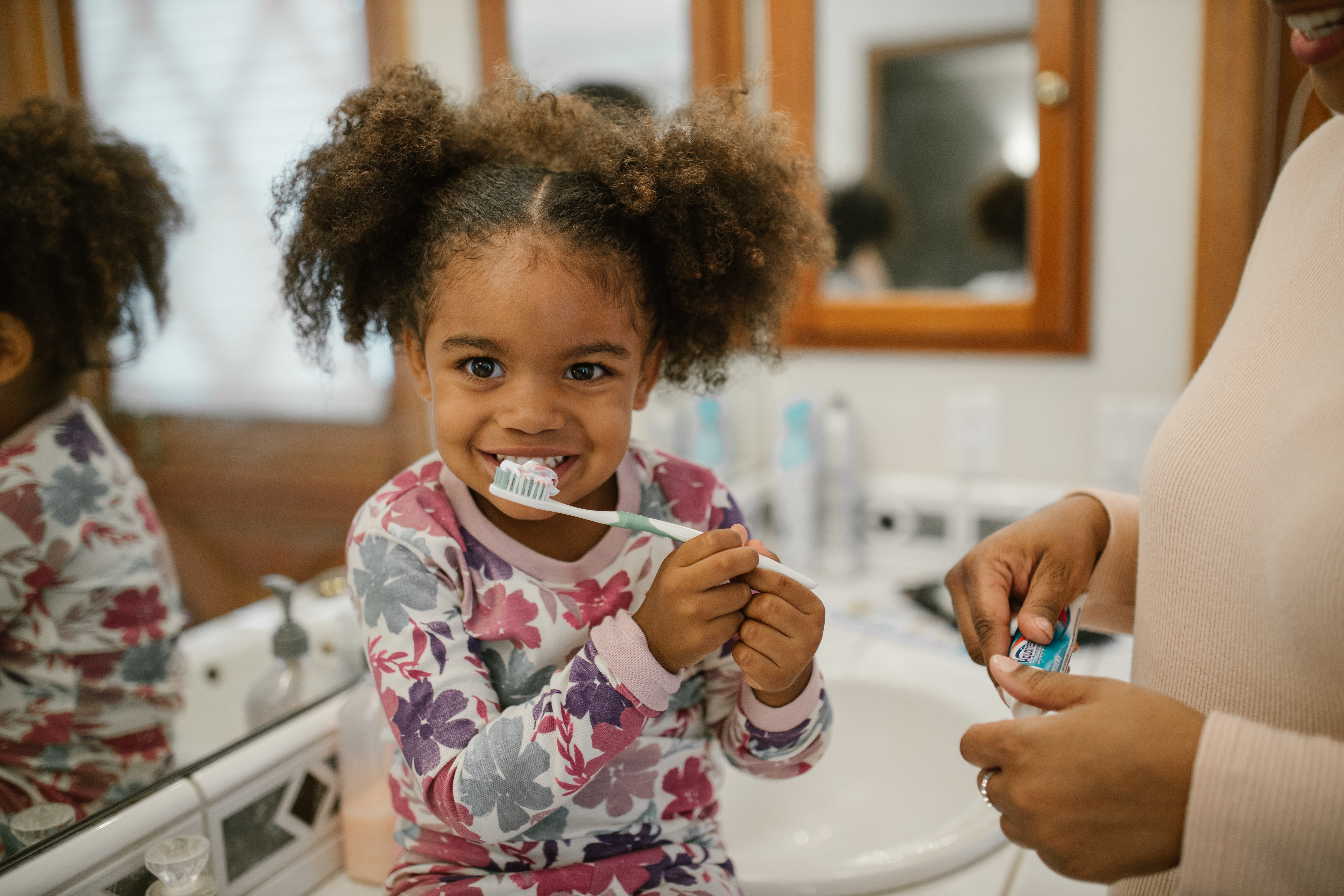 Even though our children are still in their infancy, it is still important to maintain and care for children's dental health. According to the association of dentists, children's dental health needs to be cared for since the baby's first tooth grows. Even better if the treatment is started before the baby's teeth grow. It was found that in children whose teeth were late to grow, for example teeth that did not grow at the age of 18 months, this was related to the low birth weight of the baby or the lack of nutrients received by the fetus in the womb.
When the baby is born, cleaning and dental care can be started by cleaning the baby's tongue with gauze. When there is a lot of milk on the baby's tongue, this can cause mold to grow. While the gums are dirty, this will make the condition of growing teeth more painful for children. This is because when a child's teeth grow, inflammation occurs. When inflammation appears and the teeth accumulate a lot of bacteria, this will cause the inflammation that the child feels when the teeth grow taller.
Dentists recommend that children begin to be invited to the dentist from an early age. Parents are advised to start telling their children about the importance of going to the dentist. Avoid scaring your child with the dentist. For example, "if you don't brush your teeth, take them to the dentist for an injection." When children get to know dentists from an early age, they will be less afraid at the next meeting and make them more accustomed to the correct way of dental care.
When you have a baby who has started to show teeth will grow. Parents can help make the baby feel more comfortable by giving him a refrigerated tether or refrigerated pieces of fruit/biscuits. On your little one's gums where teeth are about to grow, your little one tends to feel itchy so he looks for bites to divert the uncomfortable feeling he has.
Milk teeth are often considered trivial because the milk teeth will change. Even though milk teeth are not immediately replaced with permanent teeth. For example, in the molars, the new teeth change when the child is 11-12 years old. If at the age of 8 years, the child's tooth is hollow and left alone. Cavities can make children uncomfortable if not treated. When starting to brush their teeth, it is recommended that parents use toothpaste with a small head so that it can fully enter the child's mouth. In addition, it is recommended to use fluoride toothpaste which can maintain the strength of the teeth so as to prevent cavities.
There is a misperception about the use of fluoride toothpaste. Actually, as long as you only use toothpaste as big as 1 grain of rice, it's okay to even swallow it and fluoride is very important to keep your child's teeth from cavities. When children eat food by mouth bacteria the food will be eaten, producing acid. The acid that sticks to the teeth if it continues will cause cavities in children's teeth. To prevent cavities in children's teeth, fluoride is very good to use because fluoride serves to increase the strength of the teeth.
Parents can maintain and care for children's dental and oral health as early as possible. This can be done by providing adequate nutrition since pregnancy. Clean the tongue and gums since the baby is born and start introducing toothbrushing when the child's teeth start to grow using fluoride toothpaste.
Written by: BehaviorPALS Team
Sources:
Nelson, S., Slusar, M. B., Albert, J. M., & Riedy, C. A. (2017). Do baby teeth really matter? Changing parental perception and increasing dental care utilization for young children. Contemporary clinical trials, 59, 13–21. https://doi.org/10.1016/j.cct.2017.05.002
baby, child, brushing teeth, dentist
Baby 6 Months - 18 Months / Bayi 6 - 18 Bulan / Physical Development / Tumbuh Kembang Fisik / Health / Kesehatan / How to taking care of our baby teeth?