How to improve baby language skill?
Published by Kunthi Kumalasari Hardi, M.Ed., BCBA from BehaviorPALS Center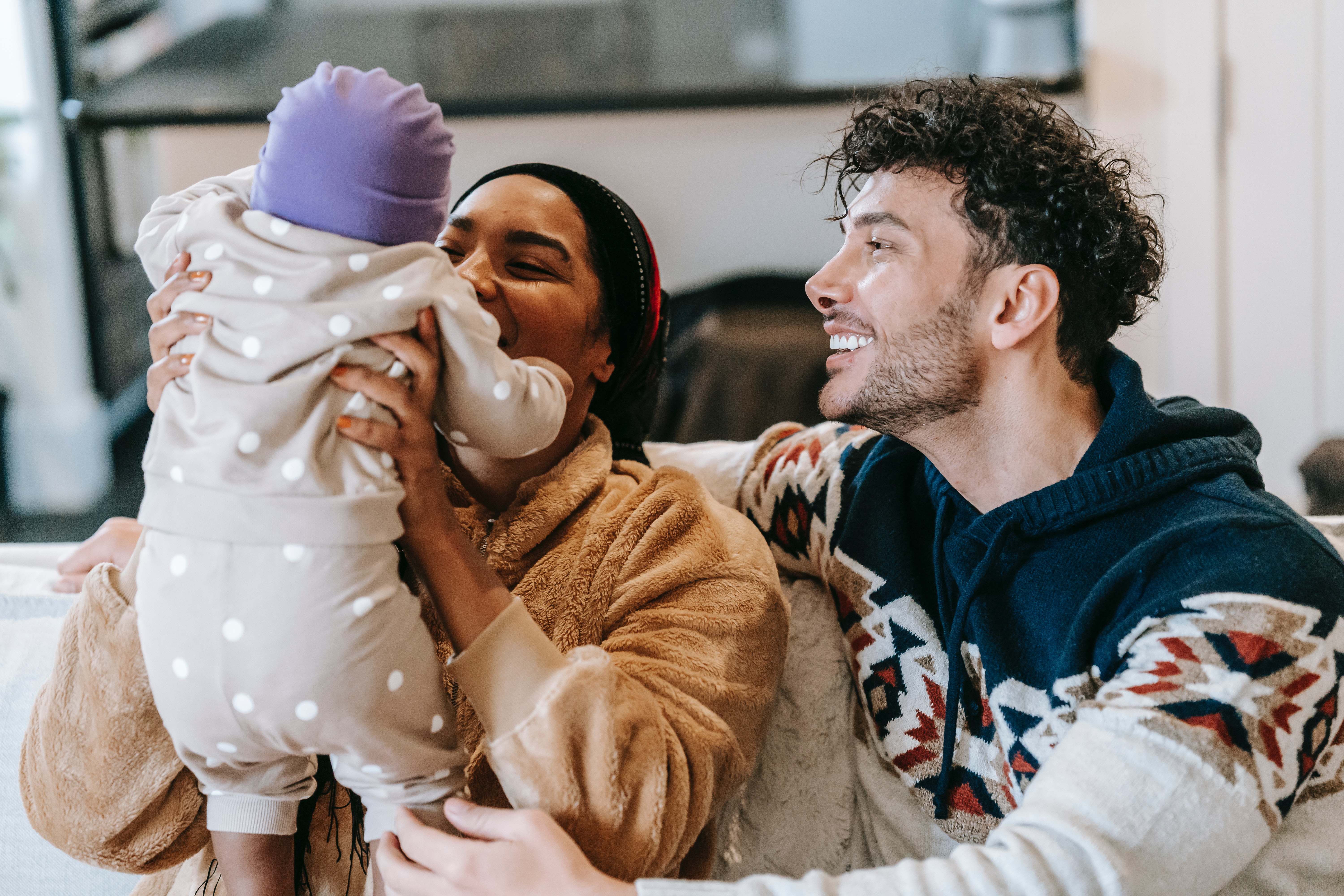 In newborns, crying is the language of the babies. Babies cry to communicate that they are thirsty, hungry, uncomfortable, want to sleep, want to be held, or maybe just bored. As babies get older, babies at the age of 1 or 2 months then begin to explore their voices by cooing, or babbling. For example, when a baby says "aaaa", "ooooooooo", "waaaaaa". After cooing, babies at the age of 6 months started babbling, for example by repeating babbling, "bababababababa", "mamamamama", "papapapapa".
Even though babies can't speak and understand the words spoken by their parents, it doesn't mean we can't stimulate a baby's language skills from an early age. In babies' brains, the brain is very plastic, so exposure to language from an early age is very influential in the formation of brain structure. Specifically, it affects the number of baby words and the complexity of the sentence.
Based on research, it was found that in families where children have often been invited to take turns in conversations, they have better language skills at the age of 4 to 6 years. Exposure to language by means of taking turns in conversation is proven to be effective when done at the age of 2 to 48 months.
Taking turn conversations proves to be important to improve children's language skills because when children take turns in conversations children have more opportunities to practice their language skills and also children tend to get feedback from adults about the content of their conversations. So, parents are advised not to talk to their children one way all the time, for example, "Are you wetting the bed? I see your face is already red, your diaper must be full, ouch, it smells like urine. How many times have we already changed your diapers? Ooh, I forgot that too." It is also not appropriate to let the child babble or coo alone without being responded to.
What is more appropriate in accordance with research on taking turn conversations is to take turns. For example, the following is an example done for children aged 2-6 months.
Mother: "Is your diaper full?."
Wait for eye contact or response
Baby: "Aaauu"
Mother: "Oh yes, I'm changing, your face is already uncomfortable."
Baby: "Rhaaooo"
Mother: "Oh yes, I'm changing diapers"
Mother: "It's done now"
Baby: "Oooaaaa"
Mother: "Oh yeah, it's done, let's play."
Taking turns in conversation is similar to the serve and return concept developed by the Center of Developing Mind at Harvard University. In the serve and return, it is expected that adults respond to children's behavior back and forth so that there is continuous interaction. An example of an interaction that fits the serve and return is when the child starts babbling, the parent responds by smiling, then when the child sees the parent smiling, the parent praises the child, then when the child starts babbling again, the parent replies to the conversation while hugging the child, and so on. This concept is called serve and return because the interaction is like when we play tennis or ping-pong ball sports where when someone throws the ball, the opponent throws the ball back. The concept of serve and return is very important to help form a rich brain architecture.
Written by: Kunthi Kumalasari Hardi, M.Ed., BCBA
Bibliography:
Romeo, RR, Leonard, JA, Robinson, ST, West, MR, Mackey, AP, Rowe, ML, & Gabrieli, J. (2018). Beyond the 30-Million-Word Gap: Children's Conversational Exposure Is Associated With Language-Related Brain Function. Psychological science, 29(5), 700–710. https://doi.org/10.1177/0956797617742725
https://developingchild.harvard.edu/science/key-concepts/serve-and-return/
Babbling, cooing, serve and return theory
Newborn 0 - 6 Months / Newborn 0 - 6 Bulan / Cognitive Development / Tumbuh Kembang Kognitif / Education / Pendidikan / How to improve baby language skill?