How to Teach Early Literacy Skills to Children
Published by Tania Purnomo, M.S., BCBA from Enreach Behavioral Services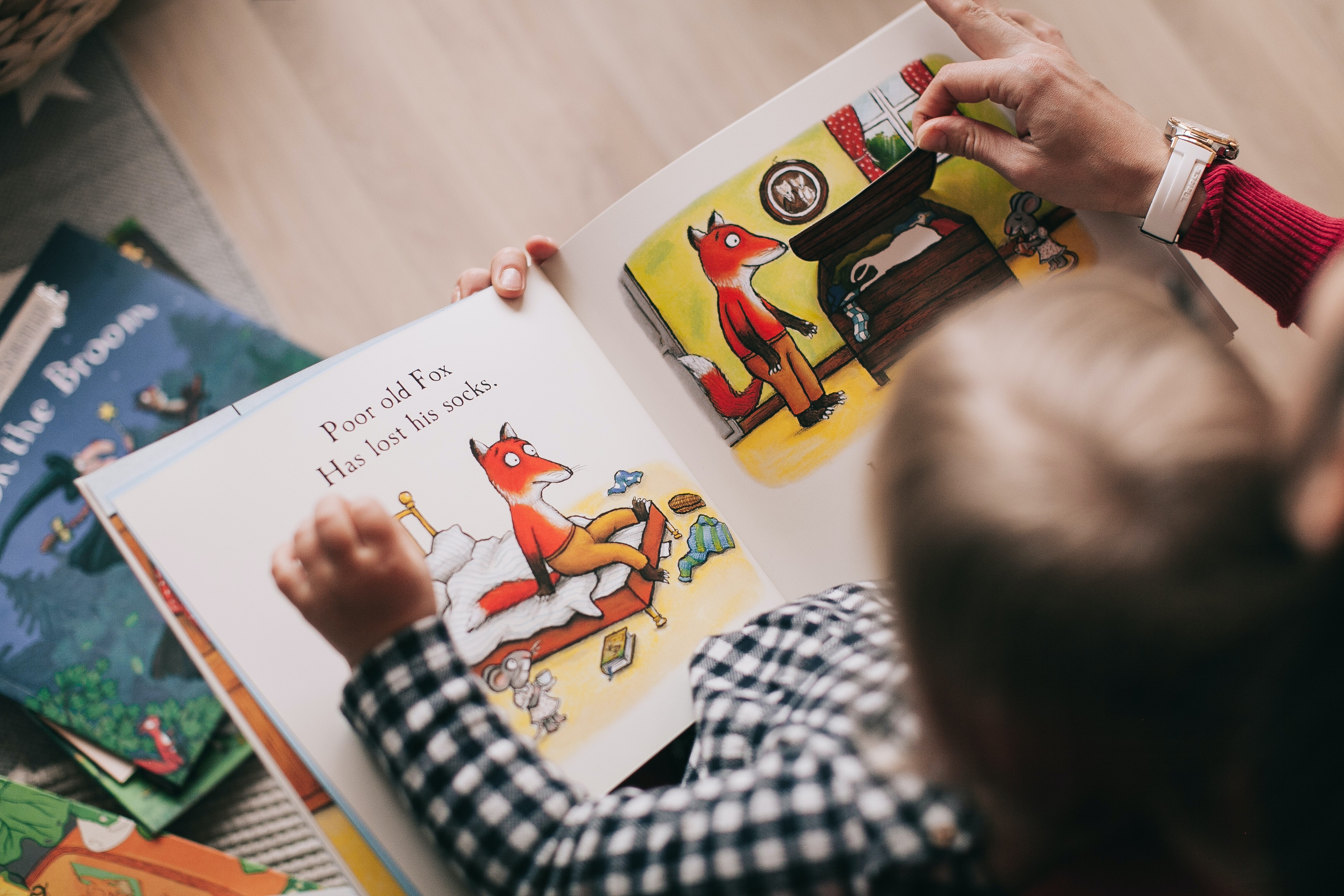 Children will often start being taught reading and writing when they start school. However, it is never too early to start teaching children literacy skills at home. Early literacy skills may include recognizing letters, words, understanding stories, attending to books, and recognizing sounds. Similar to there being well-defined cognitive, motor, and social milestones, there are well defined early literacy milestones. Referencing this literacy milestone can help parents identify potential learning difficulties such as dyslexia.
Activities to Help Early literacy Skills to Children at Home
1. Encourage the Love for Books
Exposing your children to books early on and associating then with positive experiences is one way to cultivate a love for books in your children. It is encouraged to let your child choose what book to read and to find books that discuss topics your child is interested in. To increase interest in books, parents are encouraged to read stories using funny voices and in an animated manner. Based on your child's age, Reach Out & Read (ROR), an early literacy program recommended some reading materials for your child:
6 to 12 months: board and cloth books, books with baby faces, nursery rhymes
12 to 24 months: board books, rhyming books, picture books, books that name things
2 to 3 years: rhyming books, picture story books, search and find books
3 to 4 years: longer picture story books, counting and alphabet books
4 to 5 years: fairy tales, legends, books with longer stories and fewer pictures
2. Building Vocabulary
A child with a rich vocabulary will have an easier time reading and writing in the future. A simple way to build up their vocabulary is simply labeling the world around them. For example, labeling "strawberry" as your child is snacking on strawberries, and "car" as your child spots a car on the road. Similarly, you can describe what is going on in their environment. For example, as you are preparing breakfast, use words that describe what you are doing and the things in the environment. Make sure to not speak too fast so that your child can make up the sounds that make up each word.
3. Exposure to Written Language
Exposing your child to plenty of written words is going to help them understand the association between written and oral language. By pointing out written words on books, posters, billboards, commercial goods, and even clothes, children's print awareness will increase.
4. Learning the Alphabets
Teaching the alphabets is often one of the first "academic" thing parents teach their child. You can introduce the alphabets through song or alphabet books. As important as recognizing the different alphabets, children should be taught the sounds associated to each letter.
5. Practice Telling and Listening to Stories
Starting at the age of two, parents can start asking questions based on the books being read. Questions to ask children two to three years old when reading books include where specific objects or characters are and what they see on the pages. At three to four years old, parents can start asking what happens next in familiar stories.
Written By: Tania J. Purnomo, M.S., BCBA (Enreach Behavioral Services)
References:
American Academy of Pediatrics, Too Small To Fail, & Talk Read Sing. (2015). How can I help my child learn to read? . Retrieved March 13, 2022, from https://www.pediatriccarectr.com/wp-content/uploads/parenting/literacy/booksbuildconnections_helpingyourchildlearntoread.pdf
Cicerchia, M. (n.d.). Retrieved from www.readandspell.com: https://www.readandspell.com/6-early-literacy-skills
Read Out & Read. (2013). Milestones of Early Literacy Development. (2013) . Retrieved March 13, 2022, from https://pediatriccarectr.com/wp-content/uploads/parenting/literacy/milestoneschart_english.pdf
Reading, Literacy Skills, Books, Parenting, Education, Academics, Learning at Home, Membaca, Buku, Edukasi, Akademik, Belajar di Rumah
Baby 6 Months - 18 Months / Bayi 6 - 18 Bulan / Reading / Membaca / Education / Pendidikan / How to Teach Early Literacy Skills to Children