How to Plan Finances for Children
Published by Tania Purnomo, M.S., BCBA from Enreach Behavioral Services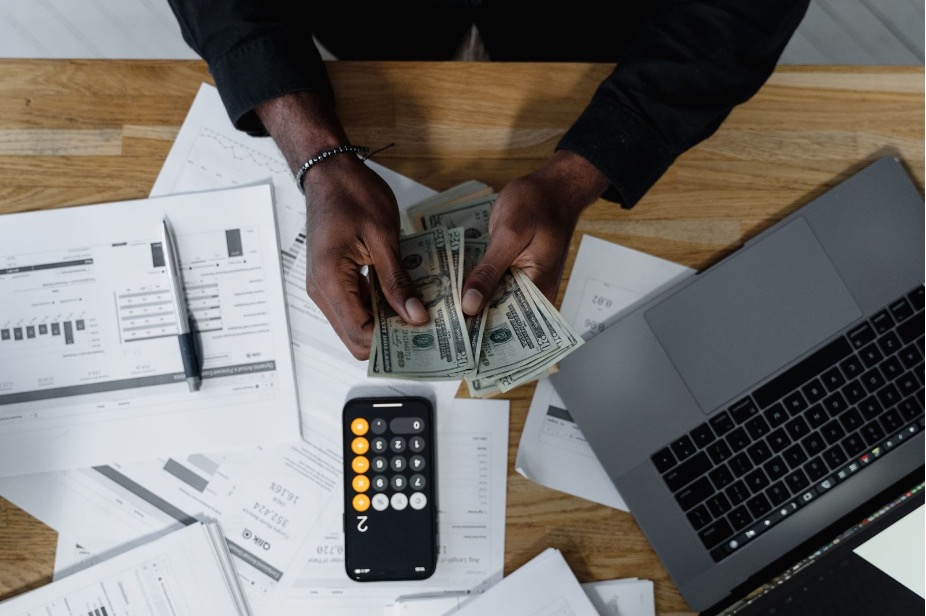 Financial management skills should be owned by an individual in managing their finances. Financial literacy needs to be formed from a young age, so that when an individual decides to have a family, he or she can plan finances in one family unit.
Apart from individual obligations in managing finances in their family, as a couple who are planning to have children or parents who already have children, we need to pay attention and plan finances for our children separately.
Not all families have the advantages or luxuries in terms of finances, and sometimes, the financial thinking "go with the flow" or "get flow" is still adapted by most people. There is nothing wrong with the financial principles of each individual or every family, however, it would be better if we have financial literacy and good financial planning, especially for our children.
Here are some steps in managing or planning finances for our children, whether it meant for education costs or other emergency costs;
1. Acknowledging your family's financial situation
The first step in any financial planning is knowing and acknowledging the financial situation that we and our partners have. This step is important because with this an individual can start planning his finances roughly in advance.
2. Educate your family about finance
Financial iteration means having adequate knowledge about finance itself and how to make financial decisions during this stage in life. It would be nice if all family members had equal financial literacy. Research by a group of students (Cude and colleagues, 2006) showed that the financial decisions taken by the child's parents can determine the financial behavior of the child in the future. To teach financial literacy to children, it is best to start when they are old enough to begin to understand how the world works.
3. Pay-off your debts
Sometimes, choosing to borrow is not an option but a must. However, in financial planning for children, we need to have clear provisions, especially if we have debts that still need to be paid. Prioritize heavy or urgent debt payments, while setting aside funds for children little by little. Therefore, we also need to plan the time span in settling debts such as mortgages.
4. Set financial goals for your child
Determining financial goals for you and your family is crucial. Determine the goals of your child's financial plan, for example for education costs, housing costs, even wedding costs for the children. There are several options in determining financial goals for your child, for example, you can save in an account, or you can save in a special deposit account for children's education, or invest with the aim of paying for children's education. And what is no less important in the financial goal for children is to create a separate account.
5. Prepare emergency funds for children,
The last step in financial planning for your child is to have an emergency fund that we have provided long ago. Because sometimes, there are things out of control that can arise at any time, for example, your child's ceiling suddenly leaks, therefore you need to fix it.
When we decide to start a family, we have to start planning finances outside of ourselves. Having good financial planning, especially financial planning that we intended for our children, can certainly prevent us from unwanted things, such as not having funds for children's education.
And sometimes, we don't have the ability to consult with financial advisors, but this is nothing to worry about, because we can learn financial literacy on our own or seek knowledge through people who are experienced or experts in the financial field. We can learn through social media platforms, agencies, or friends who have better financial literacy than us. Therefore, start planting our financial literacy and if possible, invite our family members to learn about finance together.
Written By: Dinda Akzenti
References:
How to make a financial plan for your family. OneFamily. (2022, February 10). Retrieved April 15, 2022, from https://www.onefamily.com/savings/how-to-make-a-financial-plan-for-your-family/
Lake, R. (2020, December 21). How to build a family financial plan. SmartAsset. Retrieved April 15, 2022, from https://smartasset.com/financial-advisor/family-financial-planning
Marter, J. (2021). How your parents' beliefs about money affect you. Psychology Today. Retrieved April 15, 2022, from https://www.psychologytoday.com/us/blog/mental-wealth/202108/how-your-parents-beliefs-about-money-affect-you
Morgan Stanley (2022, January 24). Financial literacy for any stage of Your life. Morgan Stanley. Retrieved April 15, 2022, from https://www.morganstanley.com/Themes/financial-literacy
money, financial, financial management, financial planning, children, family, keuangan, manajemen keuangan, financial health, parenting
Newborn 0 - 6 Months / Newborn 0 - 6 Bulan / Financial Management / Manajemen Keuangan / Family / Keluarga / How to Plan Finances for Children