How to Not Stress When Your Baby Don't Want to Eat
Published by Kunthi Kumalasari Hardi, M.Ed., BCBA from BehaviorPALS Center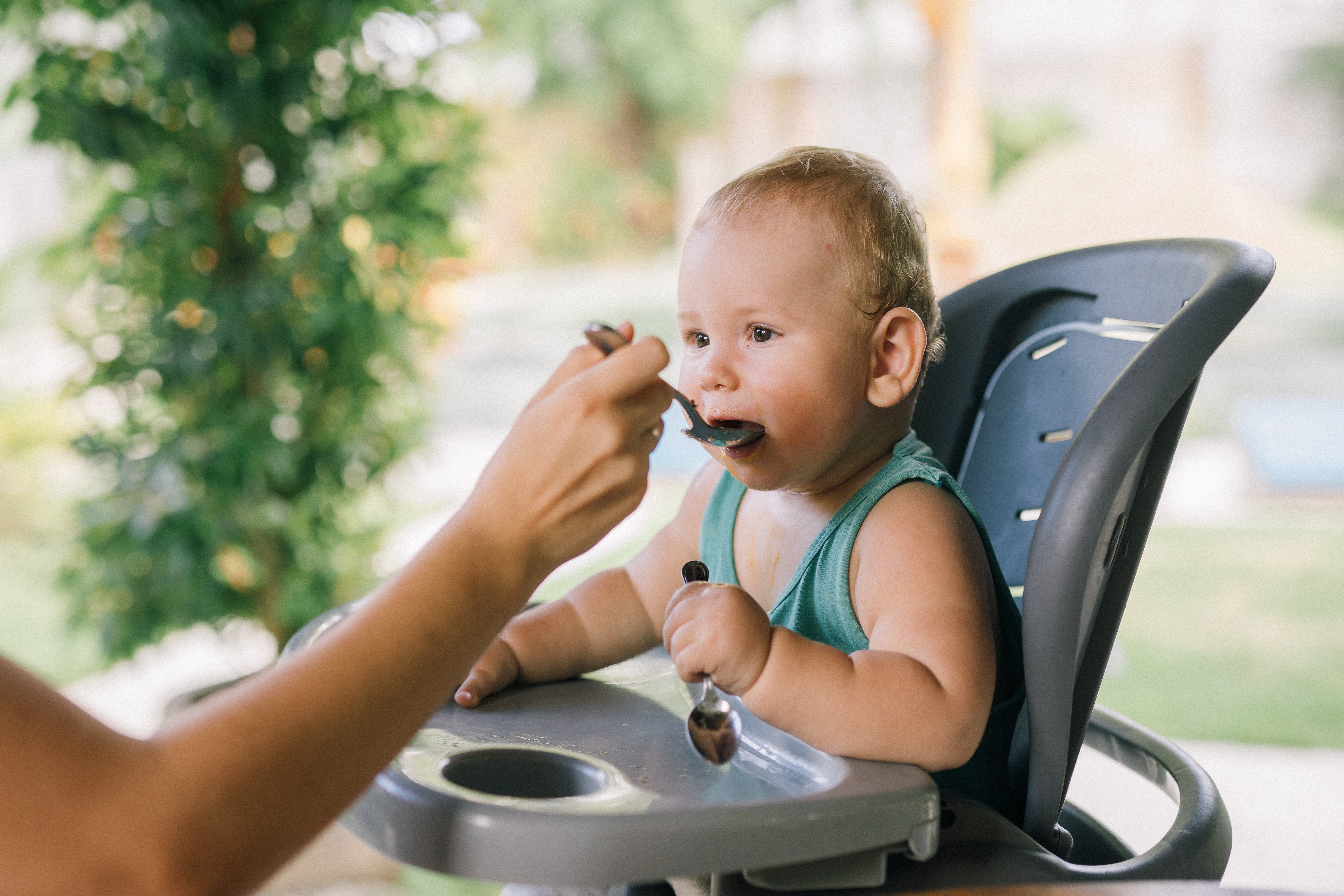 When your baby is 6 months old, your baby usually has to start consuming complementary foods with breast milk or commonly known as MPASI. Babies at the age of 6 months should start consuming solid food because breast milk can only meet 70% of a child's daily calorie needs. The need for nutrients, such as iron and calcium, is also not enough if you only rely on breast milk, therefore providing appropriate complementary foods is needed to ensure that your baby's caloric needs are met, and can gain weight, height, and head circumference according to their needs. child growth chart.
Due to the importance of MPASI, parents cannot give MPASI carelessly. For example, it is not recommended to give fruit such as bananas at the beginning of complementary feeding because bananas do not have enough nutrition, fat, protein, as needed by your baby. You are advised to give MPASI a complete menu with good carbohydrates, fats, proteins. This is very important because it is these nutrients that support the growth and development of children, especially the development of the child's brain which develops very rapidly in the first 1000 years of life.
However, the period of giving complementary foods is often faced with obstacles, for example, children refuse to eat or make silent movements or GTM. Shut up movement is actually a normal thing that almost all children do. There are several reasons why children usually do GTM. These include teething, feeling unwell, especially when sick in the digestive area, such as diarrhea, not liking the food given, and drowsiness.
In overcoming the silent movement, this often makes parents feel stressed and upset. Anxiety can arise because the child is not getting the nutrition as it should, and also upset because after being tired of making children's food, then the child does not want to eat it. This feeling is of course natural for parents to feel. However, it should be noted that parents do not feel excessive stress that makes parents do unnecessary things, such as scolding children and forcing children to eat.
Finding the right knowledge about infant feeding can help reduce the stress that mothers have. The first is to find out the right information about the rules for feeding children, or commonly referred to as feeding rules. According to the proper feeding rules, children are fed when they are hungry, so avoid giving food and milk two hours before and after the child eats. In addition, it is recommended to find out information about responsive feeding and not force children to eat. For example, by waiting for a signal that the child is ready to open his mouth and not forcing the spoon into the child's mouth.
However, if you have implemented feeding rules and responsive feeding, the child still won't eat. It doesn't matter. Eating is a behavior that children will do for the rest of their life. For that, it's okay if in learning, he doesn't understand what food is, what hunger is, but with consistency, of course, eventually the child can learn the concept that when he doesn't eat he will be hungry. Another thing that needs to be known is that when children are 6-8 months old, breast milk can still meet 70% of their caloric needs, therefore if in learning to eat, children still often refuse and keep their mouths shut, 70% of the calories can still be supported by breast milk.
Written by: Kunthi Kumalasari Hardi, M.Ed., BCBA from BehaviorPALS center
Bibliography:
Unicef ​​UK Baby Friendly Initiative (2012) The evidence and rationale for the Unicef ​​UK Baby Friendly Initiative Standards (visit www.babyfriendly.org.uk)
stress, refuse to eat, six months baby
Baby 6 Months - 18 Months / Bayi 6 - 18 Bulan / Parenting / Pola Asuh / Family / Keluarga / How to Not Stress When Your Baby Don't Want to Eat