How Can Children Benefit from E-Books?
Published by Salma Safira Sukma from BehaviorPALS Center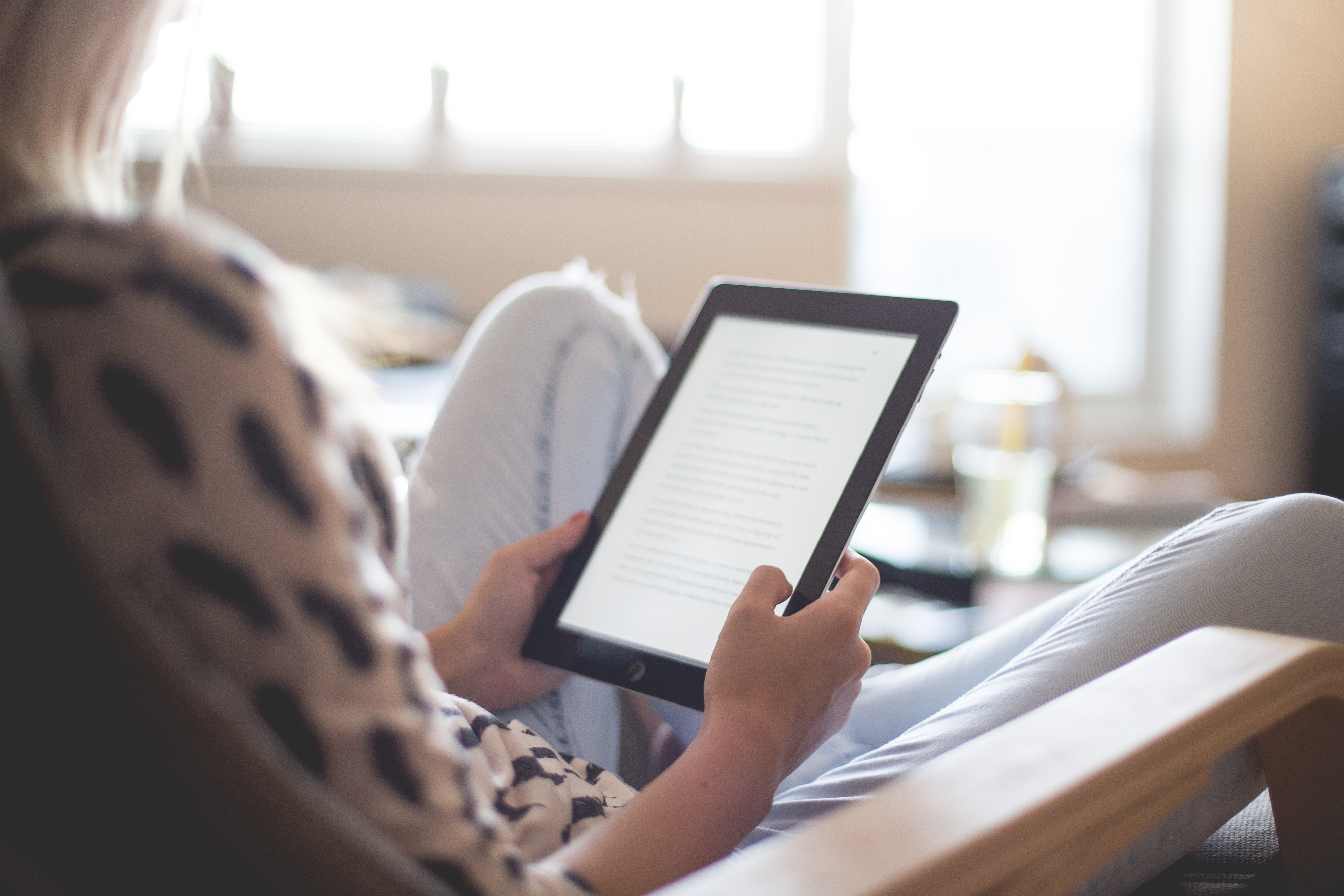 Nowadays, children are very likely to be exposed to gadgets such as computers, smartphones, and tablets in their daily life. In consequence to this exposure, many things in children's lives now have become more and more digital. This includes activities relating to their early literacy experiences as digital books or e-books have become widely popular and accessible for everyone.
E-books are basically a digitized version of traditional printed books which have words and pictures in them. Many people have supported the use of e-books as an alternative to the traditional books because of its practicality and interactive features, such as the animations, music, narration, and touching features. This allows children to have a unique and fun way of reading and learning information. In addition, well-designed e-books are found to be helpful in improving children's language, social, listening, and thinking skills.
Furthermore, e-books are good for children who are just beginning to read, reluctant to read, struggling to read independently, or children with learning disabilities. Using the narration feature, these children are able to follow through the words while listening to the narration. Other interactive features in e-books can also help children experience and understand the story better. Some studies even found no significant differences of literacy skill development between children who read traditional books and those who read e-books.
Nevertheless, while some are being supportive toward e-books, others are criticizing the interactive features as too much which might be too distracting for children as well as negatively affecting their understanding of the story content. This can happen because children might choose to just play with the features instead of actually reading the story. Therefore, parent or adult supervision is still important to make sure children can fully benefit from e-books.
Below are some tips on how to choose the right e-books and some ways to read them with your child:
Look for the same qualities that you might also be looking for in a traditional book. This can include the theme of the story which relates with your child or stories that your child might be interested in, the one with a wide variety of words, and sentences with engaging rhymes that can help your child learn language better.
Pay attention to the features and make sure they suit well with the text so it will help illustrate the story to improve your child's understanding and learning process. You can also find out whether you can control the features as you wish, such as turning off the narration when you want to read the story yourself or disabling the music and games so your child can focus on the narrative and text.
When reading to your child, hold them close so they can see your face and the book.
Focus on the story instead of the device and talk about the story. Try to find the part that your child looks interested in and ask some questions. For example, you can ask what they think is going to happen next, how the characters might feel in the story, or why there is a certain type of music in that part of the story.
When appropriate, teach your child how to use the e-book like how to swipe, scroll, and use the interactive features so they can enjoy the book more independently.
Pay attention to how your child interacts with the e-book. If your child seems distracted by the features, try to turn them off for a moment. On the other hand, if they look bored or lose interest, you might want to take a break or change the storybook.
References:
Ebooks and children: 2-8 years. (2020, December 11). Raising Children Network Australia. Retrieved October 6, 2022 from https://raisingchildren.net.au/preschoolers/play-learning/literacy-reading-stories/ebooks-and-children-2-8-years
López-Escribano, C., Valverde-Montesino, S., & García-Ortega, V. (2021). The Impact of E-Book Reading on Young Children's Emergent Literacy Skills: An Analytical Review. International Journal of Environmental Research and Public Health, 18(12), 1-21. http://doi.org/10.3390/ijerph18126510
Smeets, D., & Bus, A. (2013). Picture storybooks go digital: Pros and cons. In S. B. Neuman & L. B. Gambrell, Quality Reading Instruction in the Age of Common Core Standards (pp. 176-189). International Reading Association. http://dx.doi.org/10.1598/0496.13
By: Salma Safira Sukma Ikhsani, S.Psi. from BehaviorPALS Center
children, benefit, e-book, ebook
Pre-school 2 Years - 4 Years / 2 Tahun - 4 Tahun (Balita) / Reading / Membaca / Education / Pendidikan / How Can Children Benefit from E-Books?