Family Communication: How to Begin and How Important is it?
Published by Salma Safira Sukma from BehaviorPALS Center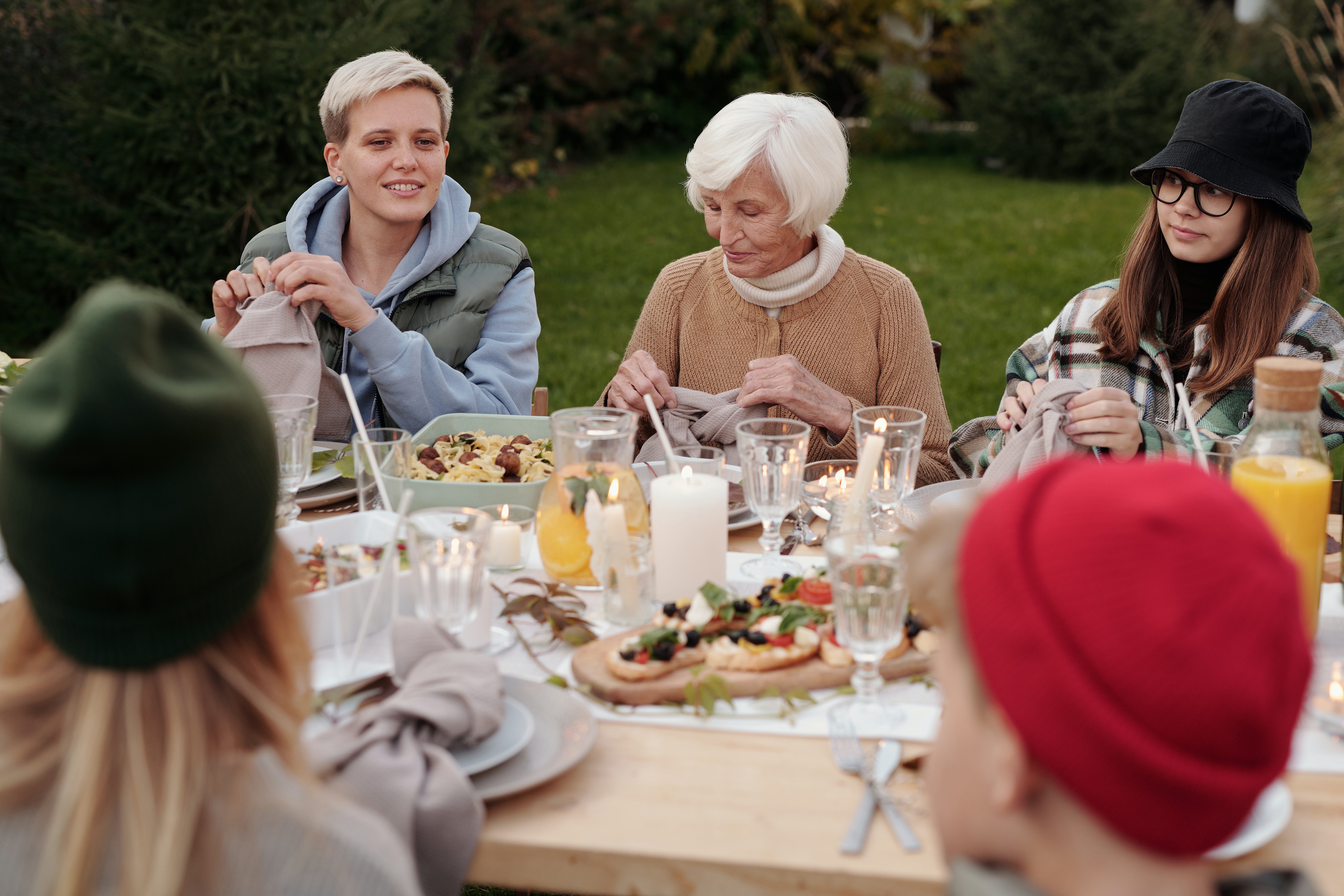 A meaningful and positive communication within family is a significant influence to family well-being. Family communication has been found beneficial to help building a closer and stronger relationship between parents and children. However, some parents or children may assume that they have already known each other inside and out without having to communicate properly just because they live in the same house. This is surely untrue, but some parents may find communicating with their children hard to begin.
There are many ways in which parents and children can engage in meaningful communication and not all of it is hard to do. For instance, parents can start by asking simple questions about their children's favorite food, toys, or TV shows, or ask them about what they want to do for the day, or which superhero character they want to be. After that, parents can let their children ask some questions about them. Although the information resulting from these questions may not seem "important", knowing details about each other can help both parents and children understand each other's perspectives.
Some deeper conversation can also come from asking children about what they are afraid of, what they like or dislike about their parents, or what is something that upsets them. These discussions, which are mostly about feelings and thoughts, communicate that parents take their children seriously as "their own person" which are beneficial for the children's self-identity and self-esteem development.
Family communication can be done in many settings, such as at dinner time or during a car ride. Parents can also add a little fun to it by playing guesses of each other's answers and see who gets them right. For example, the parent can say, "I think vanilla is your favorite ice cream flavor. Am I right?" Then the child can either confirm or correct the answer. Most children would love the chance to tell parents when they are right or wrong. In addition, family communication can also be done in writings, such as through text messages or email which could be helpful for parents who do not live in the same household with their children.
Children can benefit from positive family communication to improve their conversation skills which can help them make friends, resolve conflicts, and build strong relationships in the future. Having meaningful family communication and high conversation skills also improve children's well being. This is because children will be able to express their feelings or thoughts and feel that they are being listened to. Furthermore, research has found multiple benefits from having regular family communication in older children, such as the decreasing level of aggressive behavior and juvenile delinquency. Another research also suggests that family communication patterns affect academic performance and emotional intelligence in adolescents.
In summary, parents and children should have meaningful and positive family communication from the early childhood of the children and throughout life. Parents can start family communication by asking simple questions to their children, then expand the discussion into something deeper in accordance to their growing experiences and development as children mature. Continuous family communication can increase family's openness and trust as well as opportunities for children to learn better conversation skills.
By: Salma Safira Sukma Ikhsani, S.Psi. from BehaviorPALS Center
References:
Engaging children in meaningful conversation. (n.d.). Resources for Early Learning. Retrieved June 9, 2022, from http://resourcesforearlylearning.org/educators/module/20/7/19/
Hamzah, A. (2002). Pengaruh Komunikasi Keluarga Terhadap Kenakalan Remaja (Studi Tentang Kenakalan Remaja di Kelurahan Karang Besuki Malang). Malang: Universitas Negeri Malang. http://elib.unikom.ac.id/gdl.php?mod=browse&op=rea...
Pramono, F., Lubis, D.P., Puspitawati, H., & Susanto, D. (2016). The influence of adolescent communication patterns to emotional intelligence and learning achievement of senior high school students in Bogor. International Journal of Sciences: Basic and Applied Research (IJSBAR), 30 (1), 121-134.
Pramono, F. (2020). Analysis of the family's communication pattern and the benefits of mother school program for building a harmonious family. Informasi, 50(1), 1-14. http://doi.org/10.21831/informasi.v50i1.30136
Stephens, K. (2007). Family Communication: 42 Discussion Starters to Keep You in Touch. Parenting Exchange. https://www.easternflorida.edu/community-resources/child-development-centers/parent-resource-library/documents/family-communication.pdf
family, communication
Children 4 Years - 6 Years / 4 Tahun - 6 Tahun / Parenting / Pola Asuh / Family / Keluarga / Family Communication: How to Begin and How Important is it?