Easy Ways to Teach Down Syndrome Children to be Independent in Maintaining Body Cleanliness
Published by Mezia Mujahidah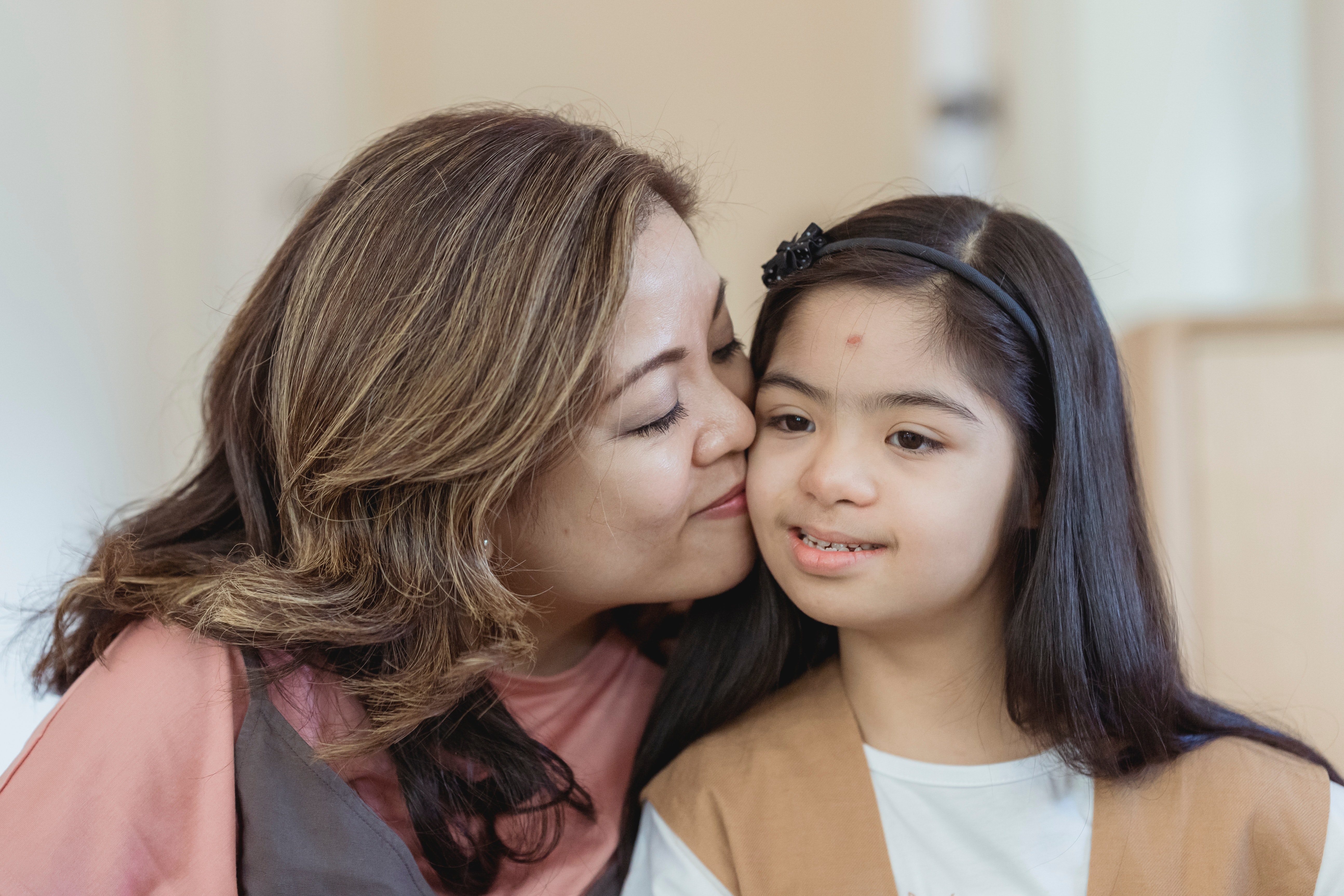 Easy Ways to Teach Down Syndrome Children to be Independent in Maintaining Body Cleanliness
Every child has its own specialties and uniqueness. Of course, the uniqueness and privilege of children depends on how we care for and educate them at this time. One way is to teach independence to children, so that children become more independent individuals. Including teaching independence to children, in this case how parents teach independence in maintaining body hygiene in children with Down syndrome.
Down syndrome is a genetic disorder that occurs when your child has an extra chromosome (trisomy 21). This extra chromosome then changes the way the child's brain and body develop. Children born with Down syndrome have distinctive physical characteristics and experience intellectual disabilities or low intellectual barriers (mental retardation) and developmental delays throughout their lives. Medically, children will experience heart, digestive, vision and hearing problems. Down syndrome cannot be cured, meaning that someone who has down syndrome will have this condition for the rest of their life. This of course will also affect children's learning abilities.
The determination, patience and persistence of parents in teaching and educating children with Down Syndrome is very important in this regard. Daily activities that need to be taught to children with Down syndrome and so that they are independent to do so are taught how to maintain personal hygiene independently with minimal help or without the help of others. We must teach and get used to activities such as washing hands, bathing and brushing our teeth to children with Down syndrome as early as possible so that their ability to carry out daily activities is honed even more.
There are many easy ways you can teach cleanliness to children with Down syndrome. One of them is Task Analysis, you can describe the steps for how to wash your hands, for example in detail, such as: 1. Stepping towards the sink, 2. Opening the water faucet, 3. Pressing the soap dish with your right hand, 4. Wiping and rubbing soap on right palm and back, 5. Rinsing hands with water, 6. Close the water faucet, 7. Wipe hands with tissue. Mother can provide a checklist of which steps the child has done correctly and tasks that still need help. Mother can also do this task analysis with other daily activities.
Apart from washing your hands, another important thing is to maintain oral hygiene by brushing your teeth regularly. You can get your little one used to brushing their teeth after waking up and before going to bed by doing it together. By doing it together, the child can immediately imitate the movements and what the mother is doing. Of course, Mother can give an example slowly and can be followed in rhythm by the child. Brushing your teeth together like this is not only more fun, but can strengthen your bond with your little one.
Not only that, teaching how to keep the body clean can also be done through occupational therapy by professionals. Occupational therapy can help children with Down syndrome find ways to carry out daily activities, including keeping their bodies clean. Mothers can also do this therapy at home by first consulting with doctors and related parties so that it is effective and according to what the child needs at that time.
Help your little one to be able to carry out activities to clean his body independently. With the help given by the mother and family, it will make the child more able to be independent in carrying out his duties. If mothers experience difficulties, don't hesitate to ask for help from experts and professionals in dealing with children, especially children with Down Syndrome. Mothers can also meet other parents with children with Down syndrome to exchange experiences, share stories and strengthen one another.
Bibliography
https://hellosehat.com/parenting/kesehatan-anak/Jadi-pada-anak/terapi-anak-down-syndrome/
https://idnmedis.com/cara-merawat-anak-down-syndrome
https://www.alodokter.com/bunda-dan-ayah-yuk-ajarkan-cara-menjaga-kebersihan-diri-pada-anak
By: Mezia Dewi Pratiwi, S.Pd from BehaviorPals
Down syndrome, teach independent, body cleanliness
Special Needs / Berkebutuhan Khusus / General Health / Kesehatan Umum / Health / Kesehatan / Easy Ways to Teach Down Syndrome Children to be Independent in Maintaining Body Cleanliness