Building Self-Advocacy in Elementary School-Age Children in the Face of Bullying
Published by Mezia Mujahidah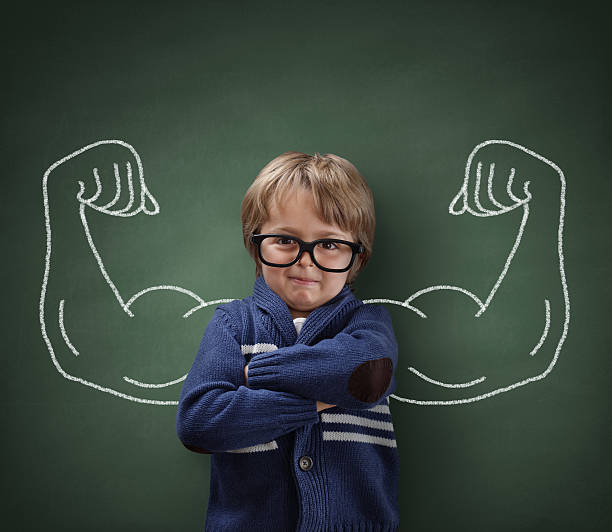 Building Self-Advocacy in Elementary School-Age Children in the Face of Bullying
Bullying is something that can happen to anyone. This includes elementary school-aged children. Bullying is bad behavior that occurs intentionally and repeatedly to attack a victim who is weak and feels unable to defend himself, where there is a desire to hurt or scare the person. Bullying is not only in the form of physical violence, such as hitting, pushing, pinching, kicking, tripping and other intentional bad behavior. But verbal violence such as insulting, berating, insinuating, spreading gossip and criticizing someone is also an act of bullying. This behavior makes the bully feel superior to the victim. Bullying does not only occur in adolescence and adulthood, but also occurs in children's circles. Sometimes consciously or not, our children have become perpetrators or victims of bullying.
Data from the Komisi Perlindungan Anak Indonesia (KPAI) from 2011 to August 2014, recorded 1,480 cases of bullying behavior occurring in the school environment. This phenomenon is like an iceberg phenomenon, that what is not seen is far more than what is seen. Especially in elementary school age children. Ignorance from teachers and parents with the excuse "The names are also children" can certainly worsen the bullying situation that occurs in the child's environment. The opinion that it is normal for children to do things such as pushing, hitting, pranking, insulting or cheering their friends in public will further make bullying cases unsolved.
If so, what should parents and teachers do when they find that our children or students are victims of bullying? Build strong self-advocacy in children. The first thing that must be done in building self-advocacy in our children is not to ignore bullying behavior that occurs in front of our eyes or is told by our children is a very important thing to realize and do. Be aware of children's behavior that has changed from usual, such as starting to be lazy to go to school, children who complain about the behavior of their friends, lack of appetite, decreased academic achievement, feeling afraid of certain friends and other unusual behaviors. Parents must be aware of this change, so that they can decide on attitudes and actions that must be taken towards their children. Children must feel safe and comfortable telling stories and complaining with their parents or teachers, so that children feel loved and this will make children more confident.
Another thing that must be done in building self-advocacy for children is to educate children to be brave, to be firm and defend themselves when being bullied, teach children to say "I don't want to be disturbed" with a firm tone, eye gaze and confident body language. This teaching will work well when parents or teachers provide an understanding to the child that he is a very valuable person and does not deserve to be bullied physically and verbally. Instill this in children as early as possible.
Next, reassure your child that he is not a coward when he runs and tell an adult when he is bullied. That avoiding bullying is much better than retaliating against bullying right away. Instill in children that revenge does not mean it is the right thing when bullying occurs. But making the bully ashamed of what he did is the right thing for a child to do. The most important thing is to channel the child's emotions, it's okay to cry and tell an adult about what happened to him.
Self-advocacy for children is very important so that children can defend and defend themselves when they get unpleasant treatment from their friends or from the environment around them. When our children are taught to be able to defend themselves, the perpetrators of bullying will also hesitate to bully our children. If needed it never hurts for parents to consider self-defense classes to teach them self-defense, confidence and self-control.
Bibliography
https://www.halodoc.com/artikel/ini-5-efek-bullying-bagi-kesehatan-anak
https://kumparan.com/kumparanmom/anak-jadi-korban-bullying-apa-yang-harus-dilakukan-orang-tua-1xj4CkVu6RX/full
By: Mezia Dewi Pratiwi, S.Pd from BehaviorPals Center
Bullying, self advocacy, children
Children 4 Years - 6 Years / 4 Tahun - 6 Tahun / Psychological Development / Tumbuh Kembang Psikologis / Education / Pendidikan / Building Self-Advocacy in Elementary School-Age Children in the Face of Bullying