Building Positive Relationships in Families with Special Needs Children
Published by Salma Safira Sukma from BehaviorPALS Center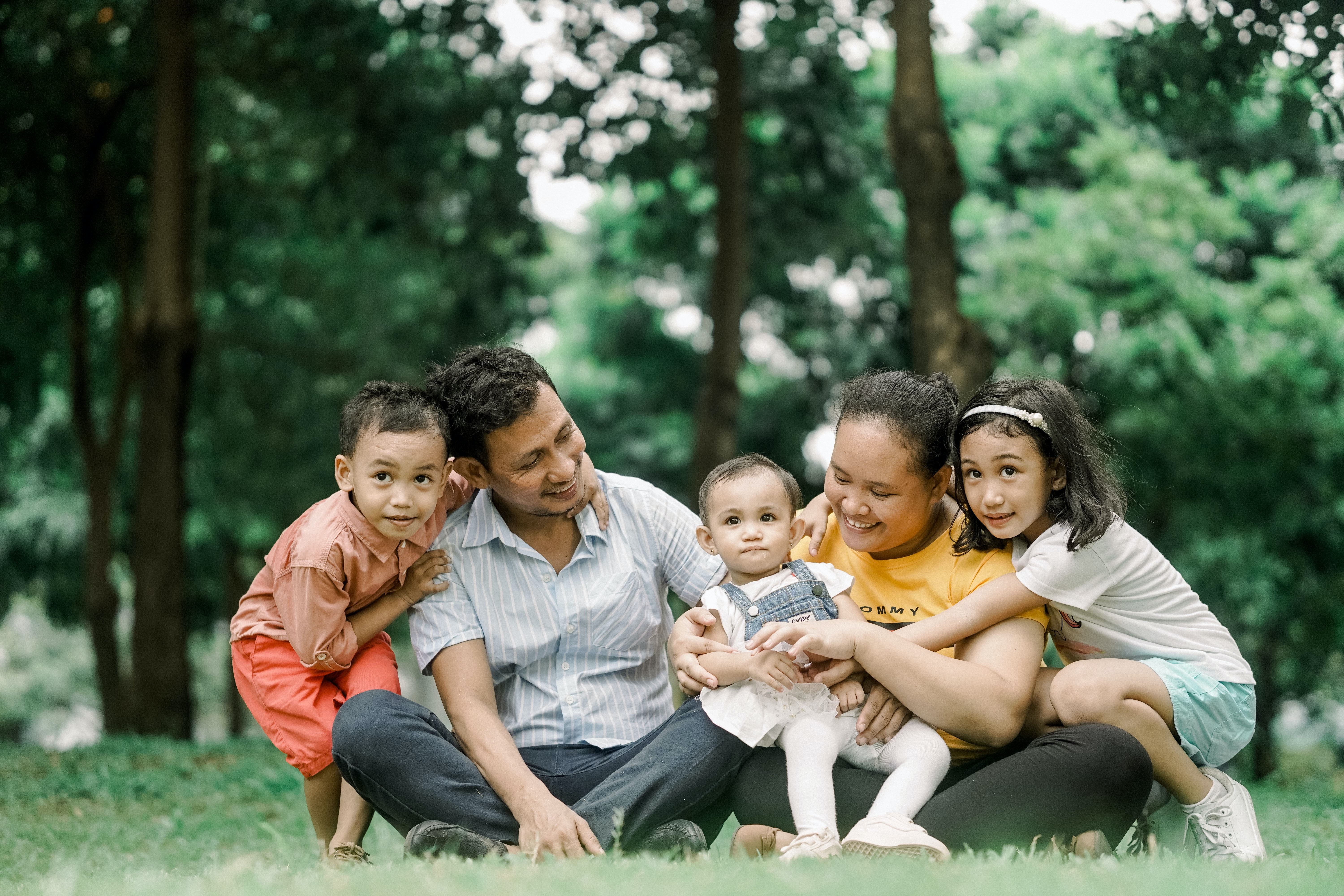 Positive family relationships are very important for your family's well being, especially when you have a child or children with special needs. Positive relationships in the family are about your relationships with your partner and with your children as well as the relationships among your children. Although family members may have different relationships with each other, every relationship is equally important to build strong, healthy, and positive family relationships in the long term that will also promote resilience in times of crisis.
Raising a child with special needs can be challenging for you and your partner. You might have some difficulties understanding your children, or you might have to work extra to pay additional medical bills and therapies. There can also be changes in roles or responsibilities with your partner. Nevertheless, raising a child with disabilities is actually an opportunity to learn and grow when you can listen and talk to each other, and solve conflicts constructively. Therefore, it is important for parents to be able to work together as a team and make sure to have an enjoyable time with each other.
Sharing your feelings and perspectives about your child's disability is also good to maintain positive relationships with your partner. Having regular catch-ups can be a great way to discuss your experiences that you have with your child and how they make you feel. This will allow you and your partner to understand each other better and give the necessary support to one another. Furthermore, it is also crucial to share responsibilities in child care and household chores, especially when you have another child or children at home.
Having a sibling with a disability can be a challenge for your typically developing children as well, so it is very important to give them an understanding about your family situation. You should also make sure that they know they are equally important to you by keeping warmth and positive attention. You can set a special time or have special activities with them where they can share their feelings and thoughts as well. In addition, relationships among your children are also significant to build positive family relationships. Therefore, you can find ways for them to have some quality time or do fun things together where everyone can be involved.
Furthermore, it is important to keep a positive outlook on your experiences. Multiple research found that families with special needs children gained many positive experiences and personal growth, and are able to draw positive appraisals of their family situation. Although it will not entirely relieve the distress you might have, focusing on positive experiences is important to build strengths and family closeness. You can focus on your family's interests or things that your family enjoy doing together which can be as simple as walking to the park, a short car trip, or a game of cards.
When you have positive family relationships, your children will feel safe, loved, and have higher self-esteem as well as courage to learn and explore new things in the future. It will also help improve your children's resilience to cope with life challenges and promote independence. Moreover, your children will be able to learn how to build their own healthy and strong relationships. Finally, positive family relationships will promote family well-being and eventually your children's well being across their life.
References:
Beighton, C., & Wills, J. (2019). How parents describe the positive aspects of parenting their child who has intellectual disabilities: A systematic review and narrative synthesis. Journal of Applied Research in Intellectual Disabilities, 2(5), 1255-1279. https://doi.org/10.1111/jar.12617
Newland, L. A. (2014). Supportive family context: Promoting child well being and resilience. Early Child Development and Care, 184(9-10), 1336-1346. http://dx.doi.org/10.1080/03004430.2013.875543
Parent relationships: children with disability, autism or other additional needs. (2021, December 7). Raising Children Network Australia. Retrieved July 29, 2022 from https://raisingchildren.net.au/disability/family-life/communicating-relationships/parent-relationships-additional-needs
Positive relationships in families with autistic children. (2020, December 10). Raising Children Network Australia. Retrieved July 29, 2022 from https://raisingchildren.net.au/autism/communicating-relationships/family-relationships/family-relationships-asd
Szarkowski, A., & Brice, P. J. (2016). Hearing parents' appraisal of parenting a deaf or hard-of-hearing child: Application of a positive psychology framework. Journal of Deaf Studies and Deaf Education, 21(3), 249-258. http://dx.doi.org/10.1093/deafed/enw00
Talking about your child's disability. (2021, December 7). Raising Children Network Australia. Retrieved July 29, 2022 from https://raisingchildren.net.au/disability/family-life/communicating-relationships/talking-about-child-disability
Thomas, P. A., Liu, H., & Umberson, D. (2017). Family relationships and well-being. Innovation in Aging, 1(3), 1-11. https://doi.org/10.1093/geroni/igx025
By: Salma Safira Sukma Ikhsani, S.Psi. from BehaviorPALS Center
family, positive relationships, special needs children
Special Needs / Berkebutuhan Khusus / Marriage & Relationship / Hubungan Suami & Istri / Family / Keluarga / Building Positive Relationships in Families with Special Needs Children